Ben Affleck is frontrunner to direct "Justice League" movie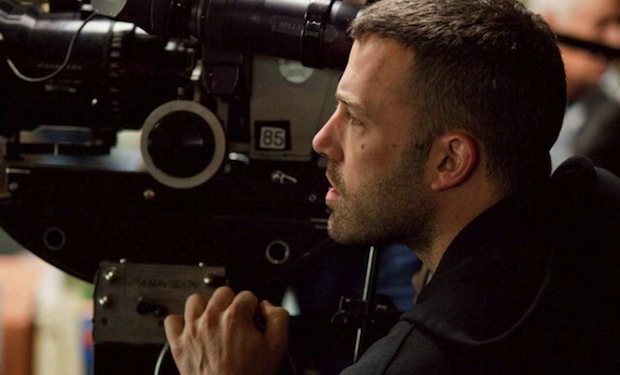 Posted by Terri Schwartz on
When we learned that Warner Bros. was planning to create a "Justice League" movie, Ben Affleck certainly wasn't on the list of directors we expected the studio to want to helm the project. But we should have, considering the success that "The Town" had in 2010 and that "Argo" likely will have this year. The studio and the director/actor have a great relationship so far, and now it could potentially get even better.
Variety is reporting that Affleck is the only director Warner Bros. has approached with the Will Beall-penned script for "Justice League." It's the studio's hope that Affleck will direct the project, even though that likely means he'd don spandex and a cape to play one of the superheroes in the film. Apparently Affleck is expected to discuss the job opportunity with high ups at Warner Bros over the next few days.
Warner Bros. resurrected its "Justice League" plans back in June, when it was announced that that the studio would go forward with Beall's script. The big question is what superheroes the film will focus on, and no one seems to have the answer to that yet. The assumption is that the ensemble project will include big guns like Batman, Superman, Green Lantern and Wonder Woman, though likely not with Christian Bale, Ryan Reynolds or (potentially) even Henry Cavill playing them. Hopefully this "Justice League" movie will attempt to be consistent with the rest of WB's DC universe films, but we wouldn't be surprised if the studio opted to start from scratch.
For now, we're just intrigued by the possibility of Affleck. He has some experience with superhero films, but we'll be the first to admit that "Daredevil" wasn't great. Fortunately Affleck has greatly matured as an actor and a director since then, which is good for this project. However, Affleck doesn't have any experience directing with CGI, which could be a boon or a curse. He filmed some great realistic action scenes in "The Town," which could make a "Justice League" film more in line stylistically with Christopher Nolan's "The Dark Knight" trilogy. To us, the more realistic this film is, the better, though we know there's no way to make characters like the Green Lantern and the Flash work without some semblance of computer assistance. Hopefully Affleck is up to the task.
Do you think Ben Affleck is a good pick for a "Justice League" film? Tell us in the comments section below or on Facebook and Twitter.