Joss Whedon's Marvel TV show "S.H.I.E.L.D." gets greenlit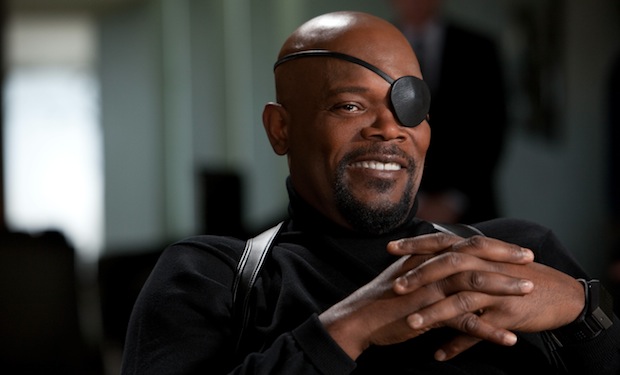 Posted by Terri Schwartz on
Remember that TV show Joss Whedon was supposed to be working on for Marvel that we first heard about at the beginning of August? Well, good news: it's already greenlit and moving forward at ABC.
Deadline is reporting that the broadcast network is moving forward with Whedon's pitch for a series called "S.H.I.E.L.D." which, appropriately, will revolve around the crime-fighting organization at the center of the Marvel universe. Whedon will write the pilot with his brother Jed and "Dr. Horrible's Sing-Along Blog" collaborator Maurissa Tancharoen, with those two acting as the series' showrunners. As long as Whedon's schedule remains clear, he also plans on directing the pilot.
After Deadline broke their story, Variety has come out and added more information to the news. The outlet learned that the Whedon brothers and Tancharoen will join Jeffrey Bell and Jeph Loeb as executive producers. Whedon says that the project won't be a spinoff and will be "autonomous" to "The Avengers 2," which he is writing and directing.
"[Joss] reserves right to pepper in bits here and there. His bro Jed and Maurissa T. will be showrunners, he'll just show up every now and then 'and take credit for everything,'" Variety writer Cynthia Littleton tweeted.
Production on the pilot is set to start "immediately." Marvel has apparently been at work on the project for some time. At least Whedon finally has a television project that no one will consider cancelling any time soon.
What do you hope "S.H.I.E.L.D." is about? Who do you hope appears in the series? Tell us in the comments section below or on Facebook and Twitter.