"Mad Men" star John Slattery joins "Arrested Development"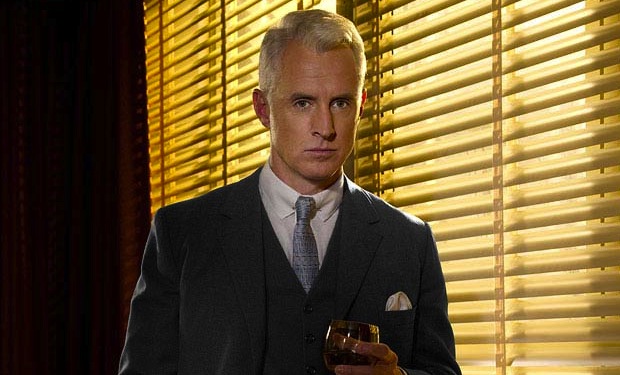 Posted by Terri Schwartz on
A lot has changed in the television industry since "Arrested Development" went off the air in 2006, and it seems like creator Mitch Hurwitz is doing his best to catch up.
In addition to bringing the stars of Comedy Central's "Workaholics" on for the first episode of "Arrested Development's" new season, TVLine has also learned that John Slattery has joined the show in an undisclosed role. We honestly have no idea who he could be playing. Maybe George Bluth Sr. in the Ron Howard and Maeby Funke-produced film about the Bluth family? A girl can dream.
Since "Arrested Development" is known for being both self-referential and meta, it's not much of a stretch to think that Slattery could pay homage to his "Mad Men" character Roger Sterling. Roger famously went on LSD this past season to comedic results, so incorporating that into the show could be a fun way of playing around with the "Mad Men" connection.
"Arrested Development" is currently filming its 10-episode season for Netflix, so we should be hearing plenty more casting news over the next few weeks. We can only imagine the guest stars that Hurwitz is going to be bringing in for this coming season, though we hope some of them are secondary characters we already know and love. We're not quite sure what the plot of the fourth season will entail, but we do know it picks up several years in the future and that each episode will focus on a different member of the Bluth family. If this Netflix season is successful, Hurwitz is planning to follow it up with either a fifth season or a movie.
What do you think of Slattery's inclusion in the cast? Tell us in the comments section below or on Facebook and Twitter.