John Goodman could join "The Hangover Part III" as a villain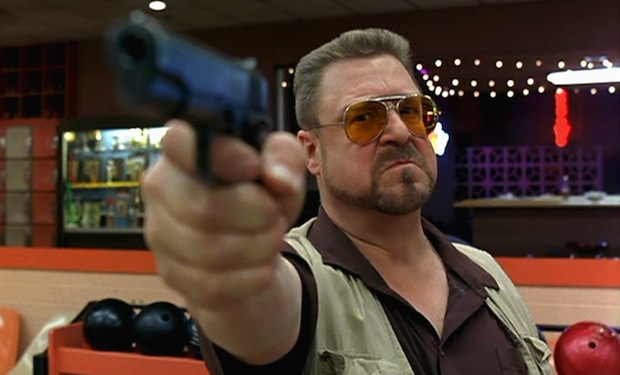 Posted by Terri Schwartz on
So far we've heard more about the actors returning to the cast of "The Hangover Part III" instead of about the new ones joining the fray. But, fortunately, all of our waiting has paid off. The newest casting announcement is the best of them all, as John Goodman could be coming on board for the final "Hangover" film.
Variety broke the news, saying that Goodman is in talks for a small but integral role in the upcoming comedy. He would play "an antagonist in the vein of the character Paul Giamatti played in 'Hangover II.'"
That is great news for the series, as it's looking to go out on a high note after the "The Hangover Part II." The second "Hangover" film didn't do as well as its predecessor in theaters and received far worse reviews from critics. One of the main criticisms was that it largely copied the format of the first flick beat-for-beat, and that's something that's been remedied for the upcoming threequel.
In a recent Rolling Stone story, the magazine reported that star Zach Galifianakis has heard "the plot ditches the format of the first two and focuses on his character escaping from a mental institution with help from the Wolf Pack." We already know that the movie plans to take place in Los Angeles, Las Vegas and Tijuana.
Many of the stars of the first two "Hangover" films are returning for a third and final time in "The Hangover Part III." In addition to Galifianakis, Bradley Cooper and Ed Helms, the returning cast includes Ken Jeong, Heather Graham, Mike Tyson, Sasha Barrese and Mike Epps. The film is set to hit theaters on May 24, 2013.
Are you excited that Goodman is joining the sequel? Tell us in the comments section below or on Facebook and Twitter.