James Gunn in talks to direct "Guardians of the Galaxy"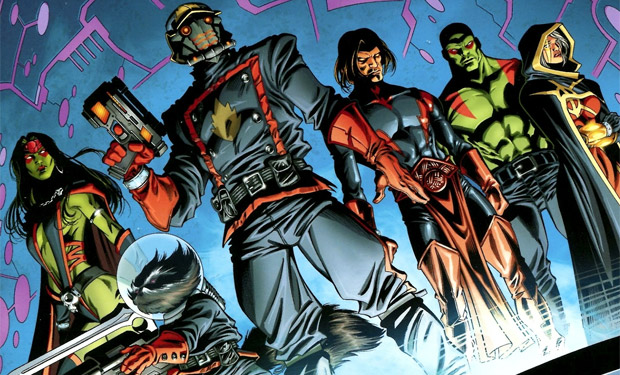 Posted by Terri Schwartz on
"Guardians of the Galaxy" could finally have found its director in the form of James Gunn.
He is apparently the man at the top Marvel's shortlist for directors for the film, The Hollywood Reporter has learned. The studio is also talking to "Bring It On" helmer Peyton Reed and "Half Nelson" directing duo Ryan Fleck and Anna Boden in case Gunn passes for whatever reason.
The trade writes that "Marvel is said to like Gunn's sensibility and his ability to mix comedy elements with action and horror, a quality he shares with 'The Avengers' director Joss Whedon, who, with his exclusive contract with Marvel, is now a major architect of the company's expanding universe."
Gunn has already proven with his cult hit "Super" that he knows how to handle the superhero genre, though that movie might be a bit too brutal for Marvel's M.O. But we definitely get the sense that Marvel is looking to bring some beloved genre directors into the fold after having some more established names like Jon Favreau, Kenneth Branagh and Joe Johnston set up the Marvel cinematic universe. Shane Black is directing "Iron Man 3," Alan Taylor is helming "Thor: The Dark World" and Anthony and Joe Russo are tackling "Captain America: Winter Soldier." And that's not even including Edgar Wright, who Marvel will likely bring on to direct "Ant-Man."
If anyone can deal with the various quirky elements of "Guardians of the Galaxy," it would be Gunn. Between "Slither," "Super" and the script he penned for the video game "Lollipop Chainsaw," he has proven that he can juggle witty writing with horrific elements with ease. If Gunn does end up taking "Guardians," our interest in the film and its quirky cast of characters will be raised significantly.
"Guardians of the Galaxy" is due in theaters on August 1, 2014.
Do you think Gunn is a good fit for "Guardians of the Galaxy"? Tell us in the comments section below or on Facebook and Twitter.