Heather Graham returns for "The Hangover: Part 3"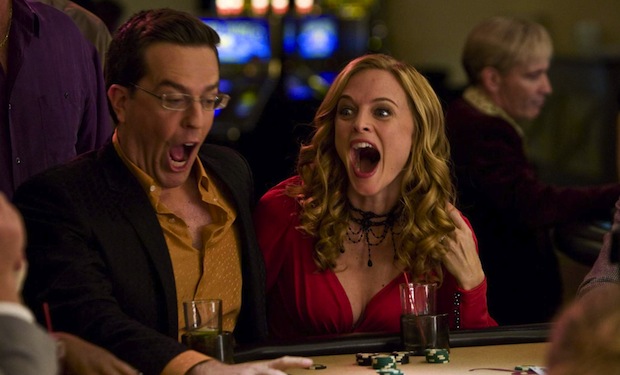 Posted by Terri Schwartz on
Ed Helms might have been happily married at the end of "The Hangover: Part 2," but that doesn't mean his past won't come back to haunt him in the series' third and final installment.
At least that past comes in the form of the cute and bubbly Heather Graham, who played the stripper who he accidentally married while he was black out drunk during "The Hangover." The couple apparently got their marriage annulled between the events of the first and second films, but now Variety is reporting that Graham will be back for another go at "The Hangover" universe.
Since part of the third movie takes place in Las Vegas, we can assume that Stu, Phil and Alan run into her during their adventure in Sin City. It's unclear how big of a part Graham will have in the movie, but we hope that Zach Galifianakis' Alan has a nice reunion with her child. Or maybe not, since he's not allowed near schools.
Graham isn't the only former "Hangover" star who will be back for the franchise's final installment. Ken Jeong, Mike Tyson and Mike Epps (aka Black Doug) are all back for a third go. The Wolf Pack will travel to Los Angeles, Las Vegas and Tijuana in the Todd Phillips-directed comedy.
"We're going to surprise a lot of people with the final chapter we have planned. It will be a fitting conclusion to our three-part opera of mayhem, despair and bad decisions," Phillips promised back in March.
Are you glad Graham has returned to the franchise? Tell us in the comments section below or on Facebook and Twitter.