"Ghostbusters 3" moving on without Bill Murray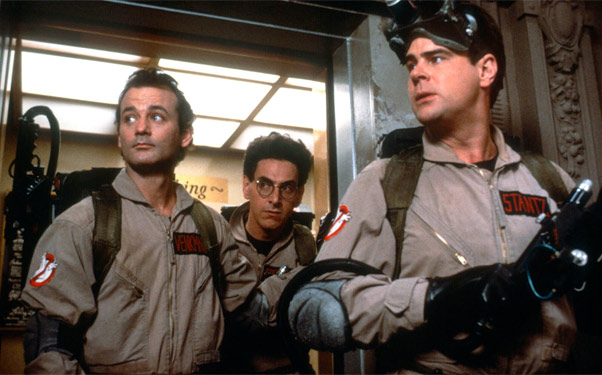 Posted by Terri Schwartz on
"Ghostbusters 3" might be happening, but it's happening without Bill Murray. For real this time.
After flip-flopping back and forth for years about whether he'd be involved in the long-planned sequel, Murray has lost his window of opportunity. It's clear that Dan Aykroyd has been the one pushing the movie into production, and he's done waiting for Murray to decide if he wants to be a part of it.
"I can tell you he won't be involved," Aykroyd told Metro UK. "It's sad but we're passing it on to a new generation. 'Ghostbusters 3' can be a successful movie without Bill. My preference would be to have him involved but at this point he doesn't seem to be coming and we have to move on. It's time to make the third one."
It sounds like Aykroyd is making good on the threats he made a year ago where he said he'd make the movie without Murray. There have been rumors for years that the sequel would tell the story of a new generation of ghostbusters, so maybe that's actually the case. With Etan Cohen giving the script a rewrite, it sounds like Aykroyd is just sick of this movie not coming together.
"We've got a brilliant new writer on it and we'll be passing the torch on to a new generation. We're working on it to make it just right to satisfy our fans. I'm confident we'll be in production in the next year," he said. "Now we've got the studio on side. We've tried a few concepts which weren't right but now we've got a good structure and will make it happen."
Are you okay with a "Ghostbusters 3" without Murray? Tell us in the comments section below or on Facebook and Twitter.