Call-In Commentary: Watch the "For a Good Time, Call…" trailer with director Jamie Travis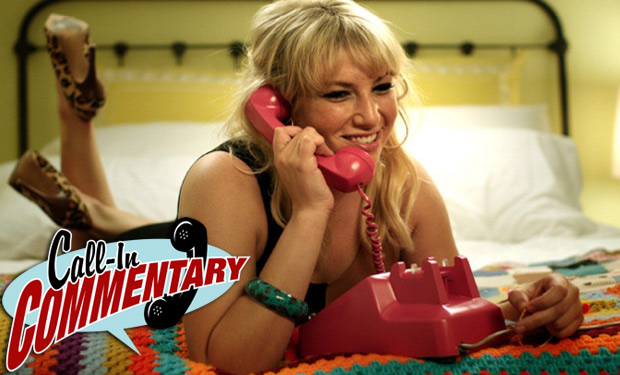 Posted by Brian Jacks on
When seeking inspiration for his new film "For a Good Time, Call…," director Jamie Travis recalled the '80s movies of his youth. Having grown up on stars like Bette Midler, Shelley Long and Goldie Hawn, Travis had his cast echo those strong female comic bonds of yore. The result is ostensibly a phone sex comedy, but in the eyes of its maker, it's all about friendship.
In the film, two former college frenemies, Lauren and Katie (Lauren Powell and Ari Graynor, respectively) decide the cure to their financial woes is to launch a phone sex line. Their gay best friend Jessie (a mustached Justin Long) completes the tripod as the group trots down the path of comic hijinks. Seth Rogen and Kevin Smith also play bit parts, and even Mimi Rogers makes an appearance.
To get the full low-down, we asked Travis to record a Call-In Commentary, wherein filmmakers provide narration to their movie trailers. In the video below, Travis sets up the film and its characters, along with detailing what he feels is the movie's true motivation. "For a Good Time, Call…" opens in theaters tomorrow.
video player loading
.
.
.
MORE CALL-IN COMMENTARIES:
– Watch the "Little Birds" trailer with writer-director Elgin James
– Watch "The Babymakers" trailer with director Jay Chandrasekhar of Broken Lizard
– Watch the "Robot & Frank" trailer with director Jake Schreier
– Watch the "Iron Sky" trailer with director Timo Vuorensola
– Watch "The Imposter" trailer with director Bart Layton
– Watch the "Dark Horse" trailer with writer-director Todd Solondz
View more Call-In Commentaries…
Will you be checking out "For a Good Time, Call"? Let us know in the comments below, or on Facebook or Twitter.