Five great musical moments in "Marie Antoinette"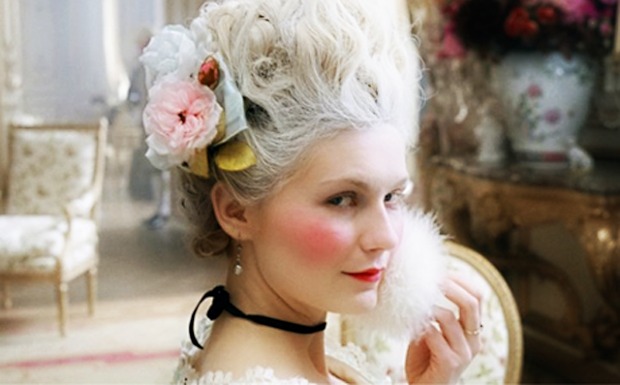 Posted by Melissa Locker on
Sofia Coppola's "Marie Antoinette" starring Kirsten Dunst as the young queen and Jason Schwartzman as the king of France airs tonight at 10:30 p.m. ET. Coppola has a way with music. She's always integrated music into her films as an equal partner in telling the story. On her debut feature "The Virgin Suicides" she conscripted French band Air (check out our interview with them here) to do the ethereal soundtrack; "Lost in Translation" featured songs by Peaches, Nick Lowe, The Chemical Brothers, and a Japanese cover of a Sex Pistols song. When crafting the soundtrack to "Marie Antoinette," Coppola was not married to the period of the piece, instead turning to a delightfully anachronistic combination of the Swedish dream pop band The Radio Dept. and 80s contributions from bands like Bow Wow Wow and Adam and the Ants. The interplay between the music and the movie adeptly played against each other to create cinematic magic. Don't believe us? Watch the clips below and see for yourself, then be sure to tune in to "Marie Antoinette" tonight at 10:30 p.m. ET.
Here are five great musical moments in Coppolla's "Marie Antoinette":
Siouxsie and the Banshees "Hong Kong Garden"
Bow Wow Wow "I Want Candy"
New Order "Ceremony"
The Cure "Plainsong"
The Radio Dept. "Keen on Boys"
Want the latest news from IFC? Like us on Facebook and follow us on Twitter @ifctv.
"Marie Antoinette" airs tonight at 10:30 p.m. ET