Exclusive Look at Bad Plus "Made Possible"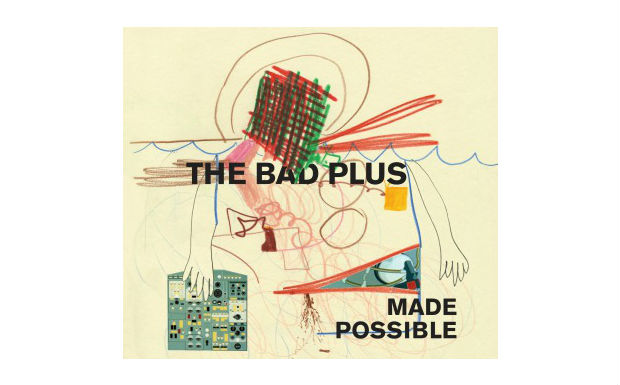 Posted by Melissa Locker on
The Bad Plus has spent more than a decade redefining what most people think of jazz, instead making music that even rock fans find irresistible. The trio of piano, bass, and drums is never limited by the fact that they just have three instruments. Rather bassist Reid Anderson, pianist Ethan Iverson and drummer David King have been quietly churning out genre-bending tunes and genre-blind covers of Aphex Twin and Nirvana for years. Through their imaginative original compositions, relentless touring, and their inspired covers ("For All I Care," their all-covers collaboration with vocalist Wendy Lewis is definitely worth a listen), the group has reached audiences across all demographics.
Bad Plus is now readying their ninth studio album, "Made Possible." On the album, the group adds layers of synthesizer and electronic drum sounds to their already eclectic piano-drum-bass songwriting. The addition of the electronica accoutrements adds a depth of sound and a playfulness to the so-called jazz tunes. It's an ingenious take on an old craft and manages to create a sound all their own. Bad Plus plays their jazz like it's rock or, perhaps, they play their rock like it is jazz. Either way Bad Plus proves, once again, that musical genres, jazz or otherwise, are simply words that no musician should be tied to. Music fans everywhere will reap the rewards of that effort.
Watch this documentary short about the new album from Bad Plus, "Made Possible":
Want the latest news from IFC? Like us on Facebook and follow us on Twitter @ifctv.