Eddie Murphy might actually make that "Beverly Hills Cop" TV series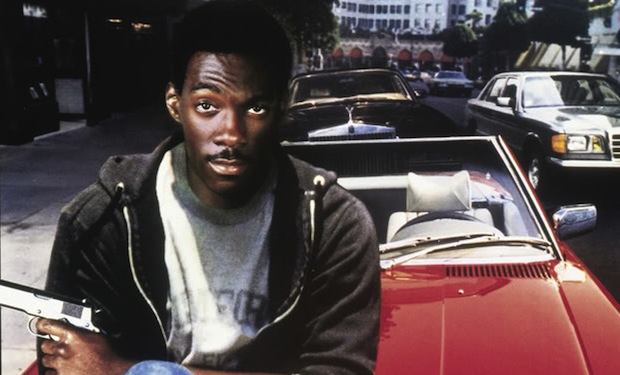 Posted by Terri Schwartz on
It sounds like Eddie Murphy's dream to make a "Beverly Hills Cop" TV series is finally becoming a reality.
After tossing around the idea for the project for a while, Murphy seems to have finally something he can pitch to executives at broadcast networks. Vulture is reporting that Murphy has teamed up with "The Shield" creator Shawn Ryan to reboot the franchise as a television series. Sony Pictures Television has partnered with them to make the hour-long buddy cop crime procedural with "strong comedic elements." Murphy would act as executive producer and likely even appear in the series in at least the pilot and potentially some later episodes as well.
During an interview back in October, teased what his plan for a TV series would be. We aren't sure if that's remained the same in the time since or if it's changed for this new pitche, but either way it's intriguing.
"What I'm trying to do now is produce a TV show starring Axel Foley's son, and Axel is the chief of police now in Detroit," Murphy told Rolling Stone. "I'd do the pilot, show up here and there."
He then explained that "Beverly Hills Cop 4" would no longer be happening.
"They're not doing it," Murphy said. "None of the movie scripts were right; it was trying to force the premise. If you have to force something, you shouldn't be doing it. It was always a rehash of the old thing. It was always wrong."
Are you intrigued by a "Beverly Hills Cop" TV show? Tell us in the comments section below or on Facebook and Twitter.