David Fincher walks away from Angelina Jolie's "Cleopatra"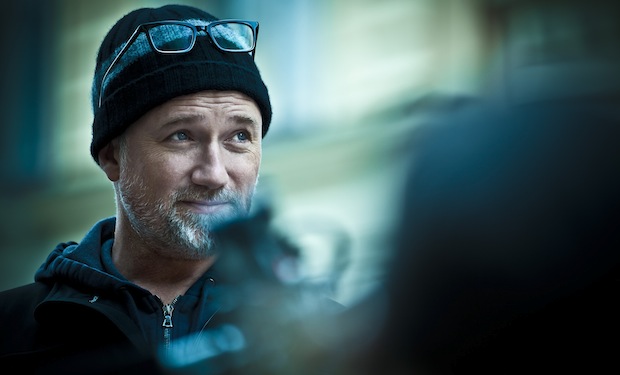 Posted by Terri Schwartz on
Will Angelina Jolie's dream "Cleopatra" film ever get made? Maybe, but David Fincher won't be at the helm.
Vulture broke the news, reporting that "talks have broken off between Sony and director David Fincher." Fincher has been attached to the project for more than a year, and is the third director to walk away from the film. Maybe this means he's close to signing on board "The Girl Who Played with Fire," which EW recently reported won't come out until at least early 2014.
That means Jolie needs a new director for the project, which she first expressed interest for in June 2010. Apparently Ang Lee is the next top candidate for the role, though Sony hasn't reached out to him yet and no offer has been made. Up next Lee has "The Life of Pi," but beyond that his schedule looks to be pretty free. We'd hope that he would style "Cleopatra" along the lines of "Crouching Tiger, Hidden Dragon" and give it an epic feel.
That's something that Fincher said he wanted to steer clear of with his adaptation, interestingly enough.
"I'm not interested in a giant sword-and-sandal epic. We've seen scope; everyone knows we can fake that. That stuff doesn't impress in the way that it did even 10 years ago," he told MTV News in December. "We expect that from Starz. So that's not the reason to do that. What is it about this character that has purchased this place in our history and imagination that is relatable today?"
Fincher now joins the array of esteemed directors to pass on the project. James Cameron first exhibited interest in he project back in October 2010, but then he had to move on to his "Avatar" sequels. Then Paul Greengrass seemed like he would direct by January 2011, but passed by March of that year. It was at that point in time that Fincher joined the film, and it's a shame he and Sony couldn't make it work out. At least Jolie and producer Scott Rudin are still involved, though we don't know how much longer they can continue holding out hope for this movie to be made.
Are you disappointed Fincher stepped away from "Cleopatra"? Tell us in the comments section below or on Facebook and Twitter.