David Cross calls working on "Comedy Bang! Bang!" a "treat"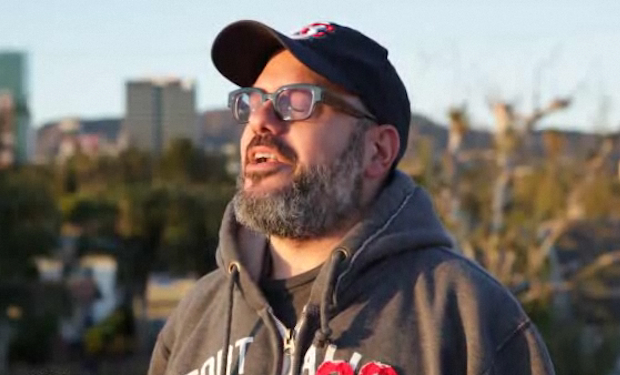 Posted by Terri Schwartz on
David Cross is no stranger to unscripted comedy. In fact, some his best work — from his stand-up comedy to his stint on "Arrested Development" — was actually improvised. That's why we were beyond excited when we heard that he was going to be joining an episode of "Comedy Bang! Bang!"
It turns out that Cross was pretty excited about it too. "Any time I get to do shit like that is a treat, absolutely," he told IFC recently while he was promoting his upcoming movie, "It's A Disaster," during the Los Angeles Film Festival.
Hosts Scott Aukerman and Reggie Watts have proved that they have some interesting (read: insane) ideas when it comes to "Comedy Bang! Bang!" but Cross said that he didn't need to hear a single one of them to know he was on board for the show. All he needed to hear was that the comedic duo wanted him, and he agreed.
"It's just one of those things where there are like a handful of people who call you up and go, 'Hey, do you want to do this thing?' and I'm like, 'Yeah, I don't have to hear what it is. Tell me where,'" he said.
The rest of the experience was just as low-key. "I never saw a script until I walked in there and I didn't have to, it was just Scott and Reggie going, 'Hey, do you want to do this thing?' And I was like, 'Yeah, just tell me where to show up and when," he said. "So I was able to come down there and I don't know if there was a script but they basically told me an idea and I was so confused, I was like I have to do that."
Cross's episode of "Comedy Bang! Bang!" airs tonight at 10/9c.
Are you a fan of Cross's improv as much as we are? Tell us in the comments section below or on Facebook and Twitter.