Dale Dickey joins "Iron Man 3" in secret role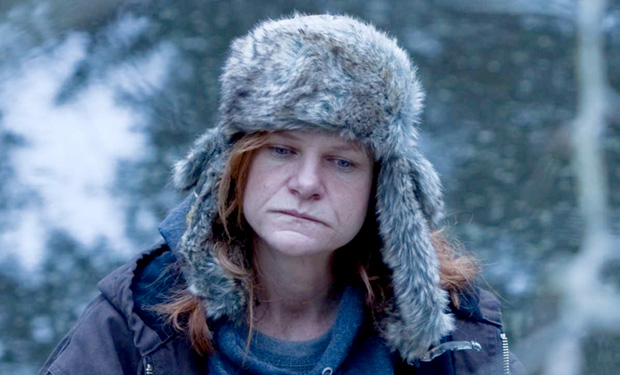 Posted by Terri Schwartz on
"Iron Man 3" has a new addition to the cast in the form of "True Blood" and "Winter's Bone" star Dale Dickey. Or at least her addition to the cast is news to us.
It turns out that Marvel intentionally tried to keep the news of her casting a secret, if Dickey is to be believed. She recently spoke with a local Knoxville, Tennessee blog (via ComicBookMovie.com) and teased her upcoming "Iron Man 3" role.
"I'm filming now. That's it. They asked my agent not to put anything in the trades when I was cast over a month ago, so they are trying to keep as much mystery as possible," she told the blog in a story that ran July 27.
According to her IMDb profile, Dickey is playing a character named Mrs. Davis, though that doesn't tell us much about the part. But judging by the level of secrecy Dickey is saying that Marvel wanted to maintain about the character, she could be more than meets the eye. Consider us officially intrigued about her part, regardless of its size.
Directed by Shane Black, "Iron Man 3" is due in theaters on May 3, 2013. It stars Robert Downey Jr., Gwyneth Paltrow, Don Cheadle, Jon Favreau, Ben Kingsley, Rebecca Hall, Guy Pearce and Ashley Hamilton. The story is based on Warren Ellis's "Iron Man" comic book series "Extremis." Pearce's Aldrich Killian looks to be the movie's big bad as a co-creator of the Extremis serum, which creates a new breed of supersoldier. He and partner Maya Hansen, played by Hall, opt to place the serum in the hands of terrorists and set them up against Iron Man in order to prove the strength of Extremis. It was announced at San Diego Comic-Con that Kingsley will be playing The Mandarin.
Are you looking forward to "Iron Man 3"? Who do you think Dickey is playng? Tell us in the comments section below or on Facebook and Twitter.