Christoph Waltz to star in Terry Gilliam's "The Zero Theorem"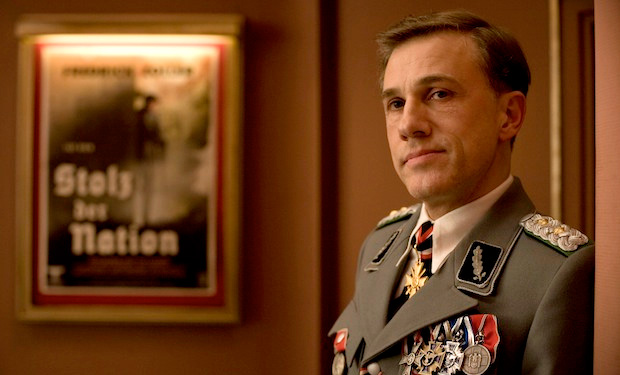 Posted by Terri Schwartz on
After working with creative masterminds like Quentin Tarantino and Roman Polanski, it makes perfect sense that Christoph Waltz would go on to team up with Terry Gilliam.
With "Django Unchained" wrapped, Waltz has moved on to Gilliam's latest dystopian venture, Deadline reports. The project is called "The Zero Theorem," and is set in an Orwellian-style future. It sounds like Gilliam might be returning to his "Brazil" and "Twelve Monkeys" roots here, and we couldn't be more pleased.
Waltz will play an "eccentric and reclusive computer genius" named Qohen Leth who has long been working on a project that will determine the purpose of existence, or the lack thereof. The script was written by Pat Rushin, and includes characters such as a "lusty love interest" and "rebellious whiz-kid" who are more than meet the eye. Sounds like something that's just up Gilliam's ally.
Here's the full synopsis, courtesy of Deadline:
"The Zero Theorem" is set in a world that seems right in Gilliam's wheelhouse. Living in an Orwellian corporate world where "mancams" serve as the eyes of a shadowy figure known only as Management, Leth (Waltz) works on a solution to the strange theorem while living as a virtual cloistered monk in his home—the shattered interior of a fire-damaged chapel. His isolation and work are interrupted now and then by surprise visits from Bainsley, a flamboyantly lusty love interest who tempts him with "tantric biotelemetric interfacing" (virtual sex) and Bob. Latter is the rebellious whiz-kid teenage son of Management who, with a combination of insult-comedy and an evolving true friendship, spurs on Qohen's efforts at solving the theorem. But these visits turn out to be intentional diversions orchestrated by Management to keep control of Qohen's progress. Bob creates a virtual reality "inner-space" suit that will carry Qohen on an inward voyage, a close encounter with the hidden dimensions and truth of his own soul, wherein lie the answers both he and Management are seeking. The suit and supporting computer technology will perform an inventory of Qohen's soul, either proving or disproving the Zero Theorem.
Pre-production has already started in Romania, and shooting is set to begin on October 22. Hopefully Gilliam goes as abstract with this film as he has done in the past, because we definitely have been missing him since 2009's "The Imaginarium of Doctor Parnassus."
Are you intrigued by this new movie? Tell us in the comments section below or on Facebook and Twitter.