"The Chicago 8" exclusive featurette takes you inside the infamous 1968 trial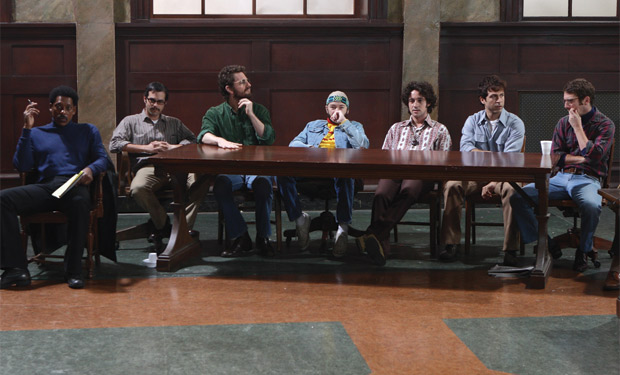 Posted by Brian Jacks on
In case you hadn't heard, America in the late 1960s was one of turbulent protests, with citizens marching against everything from segregation to an unfair political process. It all came to a head at the 1968 Democratic convention in Chicago, when the city's major and uber-boss Richard J. Daley sent in the police to quash demonstrations (it also resulted in newsman Dan Rather getting punched in the gut by security).
The headlines grew even louder when the United States government decided to prosecute the leaders of the "riots," a group which became known as the Chicago 8. Featuring such esteemed members as hippie legend Abbie Hoffman, the defendants endured an infamous trial which became known largely as a boxing match between the government and a generation increasing at odds with its leaders in the shadow of the Vietnam War.
It's a historical moment steeped in drama, which is why Hollywood is now tapping it for "The Chicago 8," an upcoming film focused on the trial. Starring Gary Cole, Philip Baker Hall, Mayim Bialik, Orlando Jones, Steven Culp and more, the movie is based on actual court transcripts, ensuring it accurately brings to life this incredibly powerful event. Below, the cast and crew walk you through the film, its background and more. "The Chicago 8" is scheduled for an October release date.
video player loading
.
.
.