"Catching Fire" casts Meta Golding and Patrick St. Esprit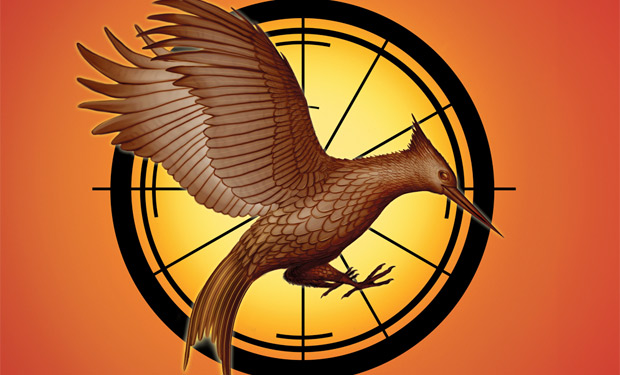 Posted by Terri Schwartz on
As "Catching Fire" inches closer and closer to its production start date, we're starting to receive our daily doses of casting news. The latest two characters to be cast are District 12 Head Peacekeeper Romulus Thread and District 2 career tribute Enobaria.
Lionsgate announced that Meta Golding has the role of Enobaria, a former career tribute who was trained her whole life to win The Hunger Games. When she gets called to compete in the Quarter Quell, she and Katniss Everdeen almost immediately became rivals. However, Enobaria is one of the few characters who will return again in "Mockingjay," so recurring TV star Golding should consider herself lucky.
Meanwhile Variety is reporting that "Sons of Anarchy" star Patrick St. Esprit has been cast as Romulus Thread. He also acts as a villainous character in "Catching Fire," and is one who frequently stands in Katniss's way. He also has one unsavory run-in with her best friend, Gale.
The number of characters left to be cast has begun to dwindle. Several of the Quarter Quell tributes have been cast including Wiress, Mags and Johanna Mason, while Lionsgate is close to casting Beetee and Finnick. In addition, Philip Seymour Hoffman has come on board as gamemaker Plutarch Heavensbee.
That still leaves characters like Cashmere, Gloss and Twill left to be cast. "Catching Fire" should start filming in the next month or so. Lionsgate has been casting some major names in this movie to play the 22 other tributes in the Quarter Quell, so we're really looking forward to hearing who will be joining the "Hunger Games" ensemble.
Do you think that these two are good picks for "Catching Fire"? Tell us in the comments section below or on Facebook and Twitter.