Bullet Vision: Watch "Rambo III" and "The Boondock Saints"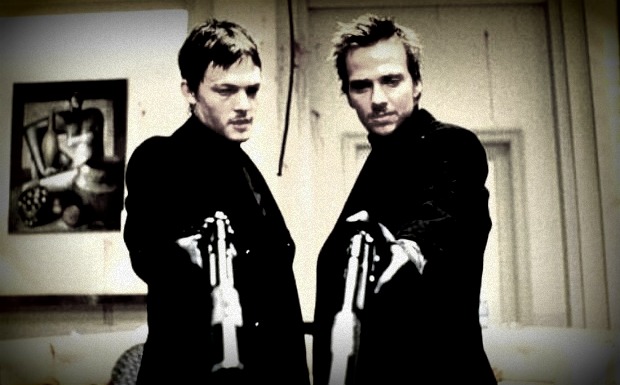 Posted by Melissa Locker on
Bullet in the Face is coming to IFC on Thursday. The two-night event promises to have you on the edge of your seat from the moment it kicks off at 10 p.m. ET with bullets, bon mots, and bad attitudes flying all over the place. It stars Max Williams as a criminal-turned-cop stuck between the barrels of the guns held by rival crime lords played by Eddie Izzard and Eric Roberts. To get everyone excited for the action-packed brutally funny comedy, each night this week we are showing some of our favorite blood-soaked movies. Tonight we have "Rambo III" starring Sylvester Stallone and Richard Crenna followed by "The Boondock Saints" starring Sean Patrick Flanery and Norman Reedus.
Remember, Rambo never draws first blood, he waits for someone else to do it and then he kicks their ass. Watch the trailer, then be sure to tune in at 8/7c for other valuable life lessons from Rambo:
Much like the Blues Brothers, the Boondock Saints believe they are on a mission from God. Unlike the Blues Brothers the Boondock Saints, have no problem using massive amounts of bullets to get their point across. Watch the trailer now and tune in at 10:15 p.m. ET:
Want the latest news from IFC? Like us on Facebook and follow us on Twitter@ifctv.
The Bullet in the Face two-night event kicks off on IFC on Thursday 8/16 at 10/9c