Bullet Vision: Watch "From Dusk Till Dawn" tonight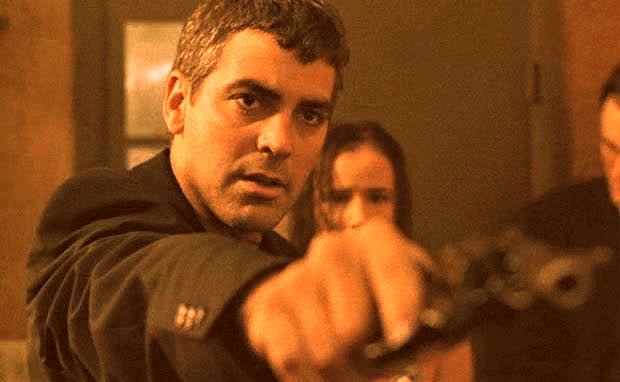 Posted by Melissa Locker on
This week Bullet in the Face is hitting our air with a bullet. Last night the first three episodes of Alan Spencer's action-packed, brutally funny new series aired. Tonight, the two-night Bullet in the Face event concludes with the viciously hilarious final three episodes. All this week we've been making the mini-series feel right at home by showing off some of our favorite blood-soaked, sucker punching movies like "Fight Club" and "Rambo" in a movie event we've dubbed Bullet Vision. For it's last night, we want to send it off with a bang. To do that we turned to a director known for that sort of thing: Robert Rodriguez. Yep, we're showing "From Dusk Till Dawn" tonight at 7:45 p.m. ET followed by the conclusion of Bullet in the Face in three back-to-back episodes starting at 10/9c.
Rodriguez's "From Dusk Till Dawn" stars certified dream boat George Clooney and Quentin Tarantino as desperadoes on the lam. They kidnap a preacher (Harvey Keitel) and his kids, commandeer their RV and wind up in a Mexican strip joint where vampires lurk. And by vampires we mean Salma Hayek. It starts at 7:45 p.m. ET and is followed by the conclusion of Bullet in the Face. So go on and make yourself comfortable, because you're going to be there all night long.
Want the latest news from IFC? Like us on Facebook and follow us on Twitter @ifctv.
The Bullet in the Face event continues tonight on IFC at 10/9c