Bullet Vision: "Rambo First Blood Part II" and "Fight Club"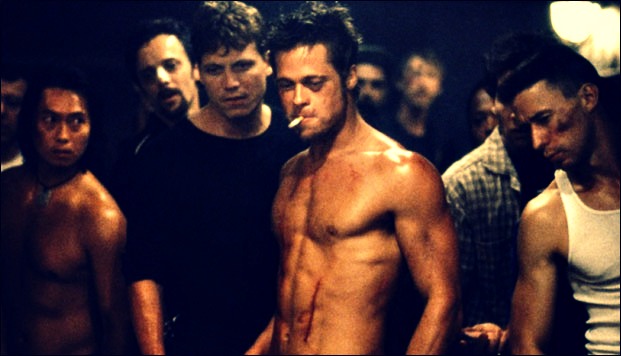 Posted by Melissa Locker on
All this week we are gearing up for the two-night Bullet in the Face event, which kicks off on Thursday at 10/9c. To celebrate the brutally funny crime drama we are packing our schedule with some of our favorite movies. In tonight's installment of Bullet Vision we have a double-feature of action-packed goodness and with both bullets and fists a-flying. First up at 8/7c is "Rambo: First Blood Part II." In case you have been living under a pop cultural rock or are a brand newly born baby (in which case, welcome to the world, watch some movies) and don't know the plot, in the movie a former Green Beret (Sylvester Stallone) goes on a reconnaissance mission to spring MIAs from a Viet Cong prison. You know what else he does in the movie? Kicks serious ass of every make, shape and model. Because that is what Rambo does. Don't you wish your parents had named you Rambo, babies?
Here's the trailer:
The second feature is none other than "Fight Club". Since the first rule of Fight Club is to not talk about Fight Club, we will just say that the film stars Brad Pitt and Edward Norton as two entrepreneurs who create an underground club where men can compete in hand-to-hand combat. That's all we can say! Well, that and that it's directed by David Fincher and starts at 10/9c and you should definitely tune in.
Here's the trailer:
Want the latest news from IFC? Like us on Facebook and follow us on Twitter@ifctv.
Bullet in the Face premieres on IFC on Thursday August 16th at 10/9c