Spend an evening with "Bullet in the Face" creator Alan Spencer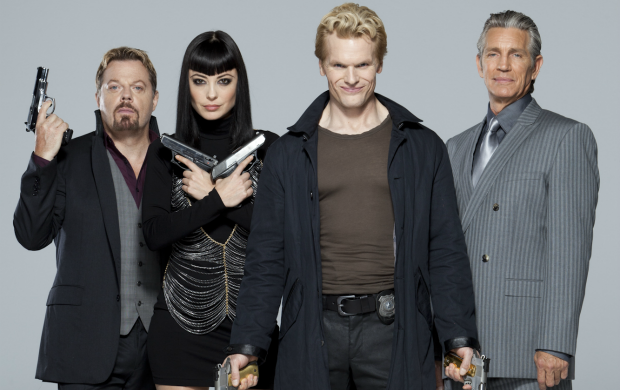 Posted by Melissa Locker on
Bullet in the Face creator Alan Spencer has a long and storied Hollywood past. Rumors abound about Spencer sneaking onto the set of "Young Frankenstein" after breaking onto the Fox movie lot at the tender age of 14 and getting saved by Marty Feldman. There are rumors, but the facts are just as interesting. By the age of 15, Spencer had sold a script to 70s sitcom One Day At A Time and became the youngest-ever member of the Writers Guild of America. In 1986, he created the uber-violent cop satire Sledge Hammer.
But, wait, why are we telling you all this? You can find out from the man himself. If you're in Los Angeles, you can spend an evening with Alan Spencer on August 11th at the Cinefamily theater and find out if the rumors are true about his life, sneaking on to movie lots, and get some killer Sledge Hammer gossip, too. The evening's Q&A will be moderated by Josh Olson (screenwriter of "A History Of Violence"). Plus, you'll take a sneak peek at his latest controversial creation, Bullet In The Face starring Eric Roberts and Eddie Izzard before it premieres on August 16th at 10/9c. Get the details here and we'll see you there.
Want the latest news from IFC? Like us on Facebook and follow us on Twitter@ifctv.
The Bullet in the Face two night event kicks off August 16th at 10/9c