Bruce Campbell promises new "Evil Dead" will be "fabulous"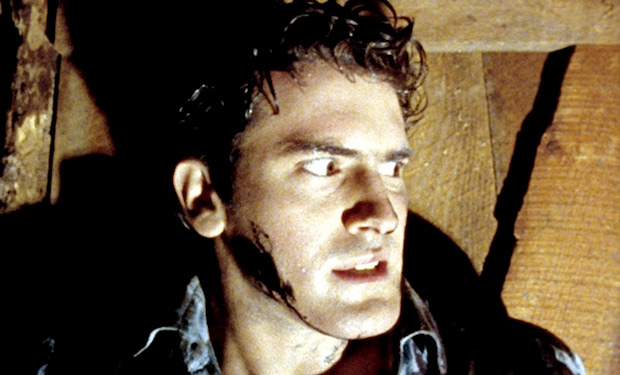 Posted by Terri Schwartz on
If Bruce Campbell has given the upcoming "Evil Dead" remake his stamp of approval, then we definitely won't write it off immediately.
Digital Spy sat down with the actor to talk about the upcoming Fede Alvarez-directed film. Campbell produced the project alongside Sam Raimi and Rob Tapert, but fans still initially rebelled when they found out the remake was taking place. Campbell has since seen a rough cut of the film, and said that they have nothing to be worried about.
"We're really excited and really behind it, [but] it's going to take a bit to get the 'Evil Dead' fans behind it. We know we've pissed a lot of them off," he said. "We appreciate that and we appreciate their anger and their zeal, but the only thing we want to impress upon them is that we didn't screw it up. This is going to be just as memorable as [the original] 'Evil Dead' without being the same movie."
"Evil Dead" stars Shiloh Fernandez, Elizabeth Blackmore, Jessica Lucas, Lou Taylor Pucci and Jane Levy, and features the latter as the film's female lead instead of a male one. The movie follows Mia, a teen taken to the family cabin by her elder brother David to help her stay sober after a recent drug overdose. She ends up being the last woman alive after the demons are set loose.
Campbell said that one of the best parts about this new take on "Evil Dead" is that it benefits from a bigger budget and — yes — better cast. He even goes as far as to call the remake "fabulous."
"The nice thing is the film looks beautiful," he said. "The effects are 10 times better than we ever had access to and the actors are all better than we were in 1979. Though granted Sam Raimi is a mad genius, so we got a crazy result like Evil Dead out of this amateur enthusiasm sort of thing."
"Evil Dead" is slated for an April 12, 2013 release date.
Are you looking forward to "Evil Dead"? Tell us in the comments section below or on Facebook and Twitter.