Producer Frank Marshall on the "Bourne" franchise and where it goes from here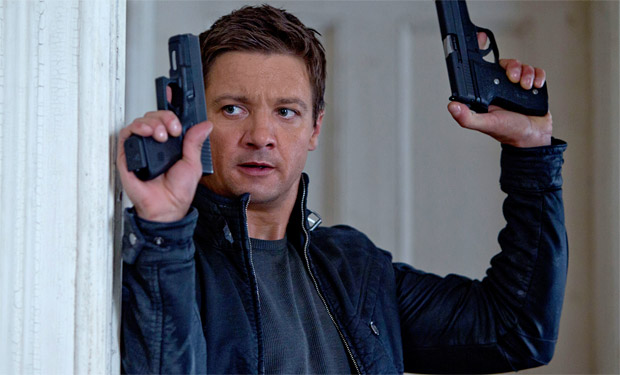 Posted by Jennifer Vineyard on
First there was Jason Bourne — and Treadstone — but it didn't stop there. Even within the original Matt Damon series, there were other operatives, other programs. Castel, who came to the Parisian apartment and jumped out of the window when his mission to kill Bourne failed. The Professor, memorably played by Clive Owen, whose stakeout of a country home ends with his own death. Manheim, who kills Conklin. Jarda, who tells Bourne that Treadstone's been shut down and then fights him anyway. Paz, who kills a journalist at Waterloo station, despite Bourne's best efforts to protect him, and later decides not to kill Bourne when he repeats the Professor's dying words. Desh, sent to kill Neal Daniels, and then Nicky Parsons, after she got him to deviate from his course. Even without "The Bourne Legacy," it's clear Bourne was just the tip of the iceberg. "We're creating a legacy, we're creating a world," said Frank Marshall, who has produced each of the films in the series so far.
The main operative introduced in "Legacy" is Aaron Cross (played by Jeremy Renner), an agent with a new program, called Outcome, which is in just as much danger as Blackbriar is of being shut down when the events of the last film catch up to this one. "Once Treadstone or Blackbriar is blown, it's a federal investigation," Marshall said. "So they're trying to discredit Pamela Landy, because she sent the papers in the last movie to the New York Times."
As they shut down the programs, they start to kill the agents involved (and you thought the layoffs at your workplace where harsh!). "It might be in the job description," Marshall joked. "You better read your contract. Who knows what we all agree to?" Through the course of this, we learn about the range of other programs, such as Emerald Lake (one of the earliest incarnations of Treadstone) and LARX (which is described as Treadstone without the empathy, or "inconsistencies.")
"When you go down the table [with the program files]," Marshall said, "there's a bunch, and they're all doing something different, and with different agencies. The CIA was doing Treadstone and Blackbriar, but they didn't handle those too well, so now some of the programs are outsourced, privatized, and that's why a pharmaceutical company is involved."
In order to create elite operatives, some chemical engineering was at play. Ed Norton's character, Eric Byer, is revealed to be the mastermind of all these programs, which he calls "morally indefensible and absolutely necessary." "He is the ultimate puppeteer," Marshall said, "and we never had that character before, so that promises a richer area to look at in the future."
If "The Bourne Legacy" takes off, Marshall said they hope to continue to explore the wider world of the programs, which could include the connections between Eric Byer, Aaron Cross, and perhaps even Jason Bourne as well. Whether or not Damon would return to the franchise depends on the script, Marshall said, noting that until there's another script, no decision will be made about who would direct the next one. (Damon has made his preference for Paul Greengrass well known).
At what point would the series cease to have Bourne in the title, if Jason Bourne doesn't make any future appearances? Joking that they could call the next one "Bourne Free," Marshall admitted, "We don't know at this point if we'll continue to focus on [Jason Bourne or Aaron Cross], or just get this world right so we can go in any direction. All possibilities are open."