Benedict Cumberbatch teases Smaug's first appearance in "The Hobbit"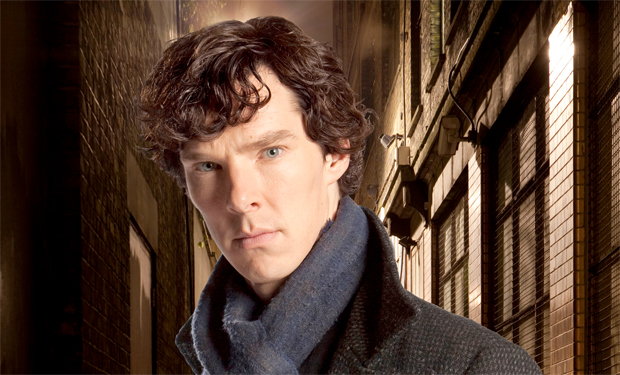 Posted by Terri Schwartz on
It turns out we could be seeing Middle-Earth's least favorite fire-breathing dragon a lot earlier than we had expected.
Benedict Cumberbatch recently talked journalist Anne Richardson in an interview featured on CumberbatchWeb and teased that we won't have to wait until "The Hobbit: There and Back Again" or the as-yet-untitled third "Hobbit" film to see the dragon Smaug. In fact, we should see him as early as "An Unexpected Journey," which comes out this December.
"I think my eye might open at the end of the first film and then you'll get the rest of me in the second," he said.
This interview was conducted before it was announced that "The Hobbit" will actually be split into three films, but we have a feeling this tease will stay put in an attempt to build tension for Bilbo Baggins' eventual confrontation with Smaug. Cumberbatch not only voices the dragon but has also provided his movements and likeness, much like Andy Serkis did with the character of Gollum.
In an interview with The Guardian back in January, Cumberbatch explained that he won't only be playing Smaug in the forthcoming films.
"I'm playing Smaug through motion-capture and voicing the Necromancer, which is a character in the Five Legions War or something which I'm meant to understand," he said. "He's not actually in the original 'Hobbit.' It's something [Peter Jackson]'s taken from 'Lord of the Rings' that he wants to put in there."
The Necromancer is actually Sauron, who is posing as the evil sorcerer in an attempt to conceal his actual identity. We saw a tease of him in the prologue of "Fellowship of the Ring."
Are you glad we'll be seeing Smaug in "The Hobbit: An Unexpected Journey"? Tell us in the comments section below or on Facebook and Twitter.