Check out what influenced Bullet in the Face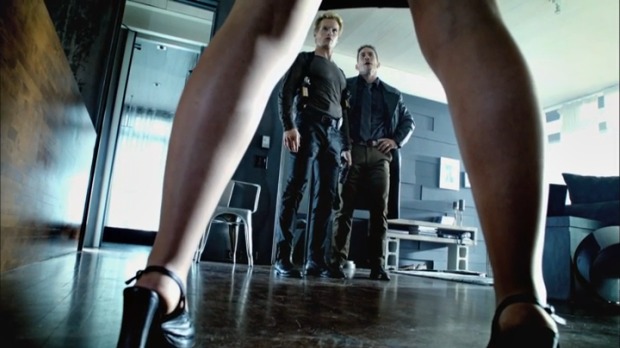 Posted by Melissa Locker on
Our new crime comedy Bullet in the Face is viciously funny and wildly entertaining with bullets and bon mots flying all over the damn place, but until August 16th at 10/9c you'll just have to take our word for it. (Or watch the trailers featuring Eddie Izzard and Eric Roberts as serious crime lord bad asses.)
Before our brilliant two-night mini-series with the mostest event kicks off, here are some of the facts you'll need to know: Bullet in the Face airs on IFC on August 16th and August 17th beginning at 10/9c. The combination comedy-crime drama was created and executive produced by Alan Spencer who brought you the brilliant "Sledge Hammer!" back in the day. The cast includes Max Williams as Gunter Vogler, Neil Napier as Lieutenant Karl Hagerman, Jessica Steen as Commissioner Eva Braden, and Kate Kelton as Martine Mahler, and, of course, Eddie Izzard and Eric Roberts.
Want to know what influenced the show? Watch this brand-spanking behind-the-scenes video to find out:
video player loading
.
.
.
Want the latest news from IFC? Like us on Facebook and follow us on Twitter@ifctv.