"Arrested Development" to premiere spring 2013 and have "at least" 10 episodes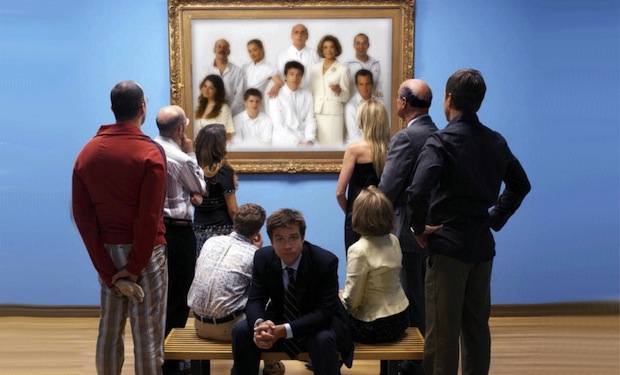 Posted by Terri Schwartz on
When you ask, you shall receive. And we asked really nicely that David Cross's claims about the fourth season of "Arrested Development" getting 13 episodes be a reality.
Well, it turns out he was telling the truth. The Huffington Post reached out to an unnamed Netflix spokesperson who not only gave the site a tentative release date but also confirmation that there could be more than 10 episodes this season.
"According to a spokesperson for Netflix, Season 4 will arrive in spring. Netflix still hasn't released an exact date for the return of the Bluth clan, but we're one step closer to knowing when we'll be able to taste the happy," HuffPo writes. "Another interesting tidbit: According to Netflix, the episode order could grow beyond the 10 installments the company originally ordered."
That aligns with what Cross teased. He claimed that the season has flowed over the planned 10-episode order because there was simply too much of the Bluth's story to tell.
"I think it's going to be 13 episodes, not 10. There's too much story," he told Rolling Stone in a recent interview. "Some characters will have two-parters. Everybody sort of participates, sometimes in a bigger way and sometimes in a tiny little thread that goes through everybody else's stories."
Beyond that, it's exciting to have a tentative "spring 2013" release date to mark in our calendars. The plan is still to release the entire fourth season at once on Netflix to give fans a chance to go back and rewatch the episodes and find all of their easter eggs. No word yet on whether season four will be followed up with another season or with a movie.
Are you excited to have a potential release date and confirmation there will be more than 10 episodes? Tell us in the comments section below or on Facebook and Twitter.