"Arrested Development" season four could get 13 episodes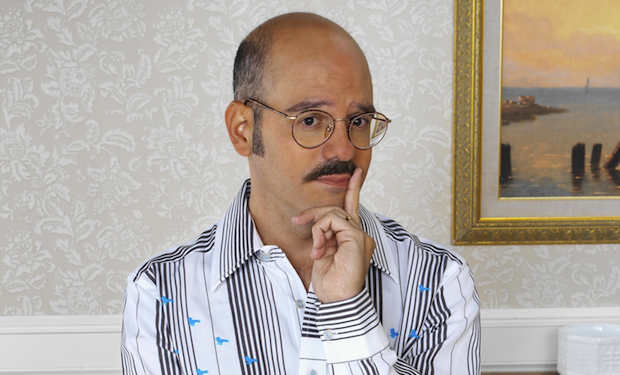 Posted by Terri Schwartz on
If there's anything we've learned in the six years since "Arrested Development" was cancelled, it's that the best way to make things happen for the series is for someone involved in the project to say them in to the media before they actually are confirmed. We're hoping that's what David Cross is doing now that he's going around telling people that the fourth season of "Arrested Development," currently filming for a premiere on Netflix sometime next year, will be three episodes longer than we expected.
"I think it's going to be 13 episodes, not 10. There's too much story," he told Rolling Stone in a recent interview. "Some characters will have two-parters. Everybody sort of participates, sometimes in a bigger way and sometimes in a tiny little thread that goes through everybody else's stories."
Cross then went on to say that fans will want to watch the new episodes over and over and over again. We already knew that was creator Mitch Hurwitz's plan when he announced that Netflix would release all the episodes at once next year, but it turns out that the reasoning for the re-watching goes deeper than just the quality of the season.
"I'm not gonna divulge anything, but I know what the stories are and what Mitch is doing, and it's so layered. It's really audacious and amazing," Cross said. "I think a lot of people will miss the work that is involved, the story, the Venn diagrams that are being created, the domino effect that characters have with each other in their various episodes. I know what he's doing, and this has never been done on a TV show like this. This makes Lost look like a Spaulding Grey monologue. You'll have to watch each episode more than once."
In other "Arrested Development" news, Ron Howard apparently filmed the first portion of his cameo last night and tweeted four new pictures from the set. One shows Michael Cera behind-the-scenes, while another shows the crew filming on a set that looks like a bar. Our favorite, though, is the third installment of the Hurwitz-Howard-Bateman brofest that's been going on since well before the new season was announced. Keep 'em coming, boys.
Would you prefer a longer season of "Arrested Development"? Tell us in the comments section below or on Facebook and Twitter.