Ron Howard returning as a character in "Arrested Development"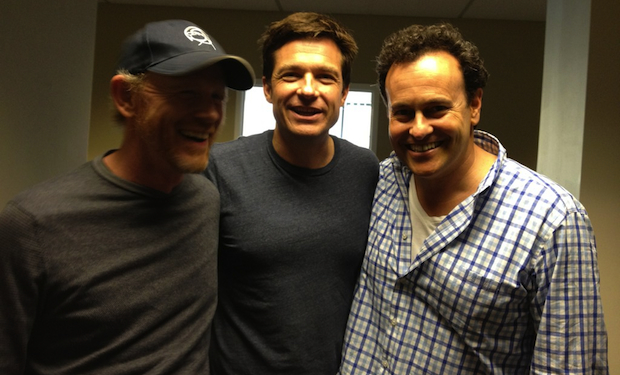 Posted by Terri Schwartz on
Ron Howard is returning to "Arrested Development," and not just as the narrator.
We've all been wondering if Howard would reprise the role he played as himself in the final episode of "Arrested Development'" third season, and it seems as though he will. In an interview with CNN, Howard dished that he'll be coming back in front of the camera at least once during the upcoming fourth season.
"Mitch Hurwitz firmly has 'Arrested Development' under control," Howard said. "I might read a script here and there and throw in my two cents but mostly my job is to be the narrator. I'm also told that I'm going to have to make an appearance as I did in the last episode of 'Arrested Development' — I'm showing up again at some point. So, I'm going to have to film that soon which will be kind of fun. Usually I'm a little too busy, but, with Mitch and 'Arrested Development,' it's irresistible."
That's pretty exciting news, because that means that Maeby's Hollywood producer storyline hopefully isn't dead in the water. We've been crossing our fingers that the fourth season of "Arrested Development" would have something to do with her plan to turn the Bluth family story into a movie at Howard's suggestion, so maybe that will happen after all. Who knows, maybe there is something to our speculation that John Slattery will play the film's version of George Bluth, though we doubt that will actually be the case.
"Arrested Development" is currently filming its 10-episode season for Netflix. Season four picks up several years after the events of season three, and each episode will focus on a different member of the Bluth family. If this Netflix season is successful, Hurwitz is planning to follow it up with either a fifth season or a movie. "Arrested Development's" new season will be released at once at some point next year.
Are you glad Howard is returning to "Arrested Development"? Tell us in the comments section below or on Facebook and Twitter.