"Arrested Development" officially starts filming today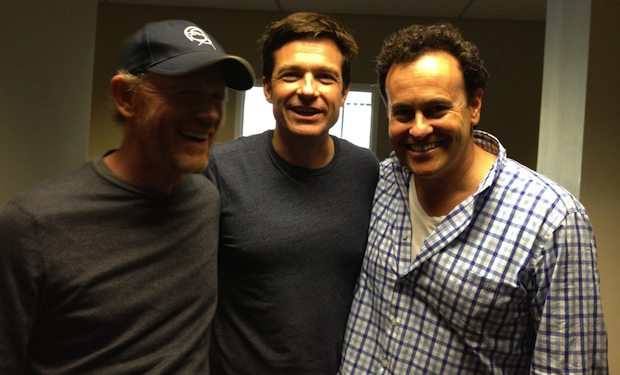 Posted by Terri Schwartz on
Today's a day that is unlike any other day. Because today is the day that "Arrested Development" starts filming its fourth season.
As Jason Bateman teased four weeks ago, the new season of "Arrested Development" for Netflix was slated to start filming today. But now Deadline has the official confirmation that production has begun, meaning that every "Arrested Development" fan worldwide just blue his-or-herself.
The Deadline story also includes a change of plans from what we knew about "Arrested Development's" new season. While the initial concept was to have each episode focus on a various character in the Bluth family that would lead up to an eventual movie, creator Mitch Hurwitz later came out and said that the new season would be similar in style to the previous three seasons. It turns out that he decided to go back to his original idea, which explains why the first episode is called "Michael."
"Each of the new episodes follows one member of the Bluth clan, although some episodes may feature multiple characters," Deadline writes. "'Arrested Development' will be in production through the fall."
The new 10 episodes are still slated to be released in one fell swoop on Netflix in 2013, though an official release date has not been announced. Hopefully we'll find out more about recurring secondary characters over the next few weeks, though we'll be more than happy to have most be surprises. As long as we get tweeted updates from star Jason Bateman and producer/narrator Ron Howard like we have in recent weeks, we'll consider this a win.
Viva la "Arrested Development"! Though goodness knows what will happen if GOB heads back to Mexico.
What characters do you hope return in the fourth season of "Arrested Development"? Tell us in the comments section below or on Facebook and Twitter.