Arnold Schwarzenegger makes his "Last Stand" in new trailer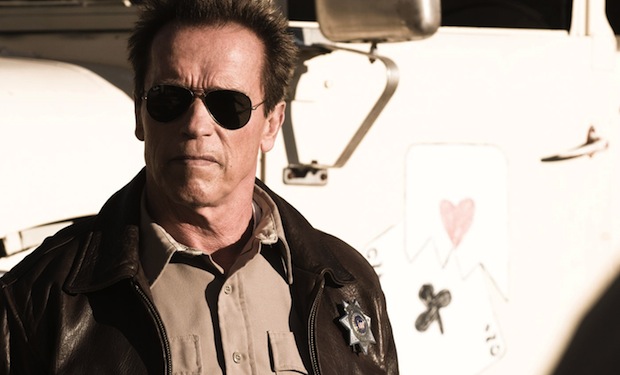 Posted by Terri Schwartz on
If you thought Arnold Schwarzenegger's return to acting looked action-packed in "The Expendables 2," just wait until you see the trailer for "The Last Stand."
We've been excited about this movie since it was first announced, and that excitement has just been compounded now that the trailer has hit. It looks like Schwarzenegger is back in true action hero form, despite taking eight years off to work as the governor of California.
Fortunately the film seems as aware of his climactic return to the genre that made him a movie star as we are. The trailer has several nods to Schwarzenegger's return to acting — his character, a sheriff, agrees to work with his former LAPD officials to face off against a cartel — as well as the fact that Schwarzenegger is getting up in the years.
"How are you sheriff?" one local townsman asks Schwarzenegger's character.
"Old," the 65-year-old actor responds.
If the movie ends up being as fun as this trailer is, Lionsgate can count us on board. "The Last Stand" comes from director Kim Jee-Woon and tells the story of former LAPD official who now works as a sheriff in a small border town called Summerton Junction. But when he discovers a drug kingpin is headed his way to try to escape the country with a hostage, Sheriff Owen and his team join forces with government officials in a hail of gunfire and glory that earned this film its name.
In addition to Schwarzenegger, the film stars Luis Guzman, Forest Whitaker, Zach Gilford, Rodrigo Santoro, Johnny Knoxville and Jaimie Alexander. It's due in theaters on January 18.
What did you think of the trailer for "The Last Stand"? Tell us in the comments section below or on Facebook and Twitter.