"ALF" heading to the big screen courtesy of the "Smurfs" producers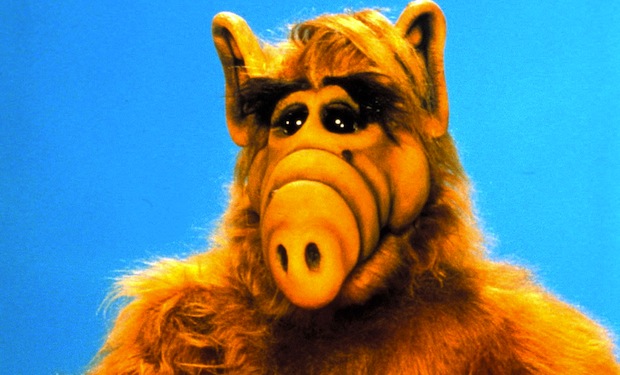 Posted by Terri Schwartz on
Thanks for listening to us, Hollywood. As we suggested back in March, "ALF" is going to be turned into a feature film. Sony Pictures Animation, the studio behind "The Smurfs" remake, is the company planning to take on the somewhat daunting task.
Okay, so we won't entirely take credit for this turn of events, but it still is exciting that our favorite cat-hungry extra-terrestrial will be gracing movie theaters near us over the next few years. The Hollywood Reporter broke the news about the project as well as the fact that Paul Fusco, the puppeteer who voiced the titular character in the '80s sitcom that the film will be based on, should be reprising his role.
Our major hang up on this news is the fact that "The Smurfs" was not great by any definition of the word. Even Neil Patrick Harris couldn't save that movie. Fortunately "The Smurfs" was drawn from a cartoon while "ALF" was live action to begin with, so hopefully that should make the transition easier. In fact, we'd almost prefer ALF to be kept a puppet instead of turned animated like Sony will likely want to do.
"ALF" told the story of a furry, friendly alien with a sarcastic nature and penchant for trying to eat cats who crash landed on Earth and was taken in by the suburban Tanner family. The show ran from 1986 to 1990.
Are you intrigued by this announcement, or does an "ALF" movie scare you off? Tell us in the comments section below or on Facebook and Twitter.