"Bullet in the Face" creator Alan Spencer shares his series inspirations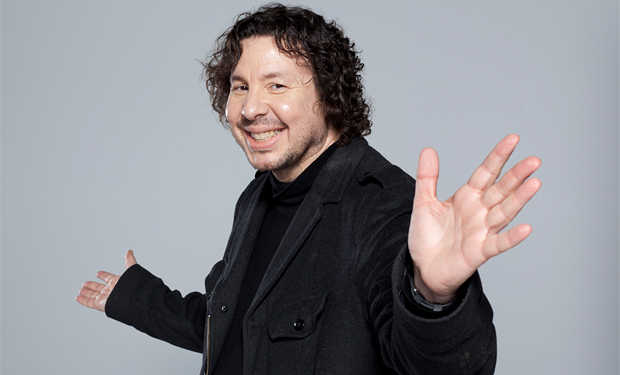 Posted by IFC on
By Alan Spencer
IFC asked me to share my influences for creating "Bullet in the Face." I submitted a list of meds I'm on, but they said they were more interested in the movies and TV shows that fueled my subconscious. A session with a local hypnotist, who also does automotive work, unearthed the following magnum opuses embedded in my brain.
---
"Johnny Cool" (1963)
"Johnny Cool" influenced me because it starred friendly and familiar faces from TV playing prostitutes and lowlifes. Samantha from "Bewitched" is a hussy whose magic power is making her slacks disappear. She's madly in love with the title character described as an "international murder machine," an early example of outsourcing. Long before Albert Brooks' turn in "Drive," this film featured comedians playing heavies: Jim Backus, Joey Bishop and Mort Sahl. (In "Bullet in the Face," I'm honored to have Eddie Izzard uphold this tradition.)
---
"Impulse" (1974)
Since the main character of "Bullet in the Face" is a sociopathic criminal, I referenced William Shatner's peerless portrayal in this little seen thriller "Impulse." The Captain formerly known as Kirk plays a paranoid, leisure-suit-wearing weirdo who romances women and kills them (merciful so they don't have to see the rest of the film). Shatner inspired me to cast a Canadian actor as our lead, so Max Williams plays Gunter Vogler. Max sometimes pauses in between sentences, but not as long as Shatner.
---
"Alphaville" (1965)
"Bullet in the Face" takes place in a surreal, crime ridden city called Bruteville. Most people think it's inspired by a graphic novel or video game, but I admit Jean-Luc Godard's seminal film "Alphaville" crossed my mind. The movie is hard for me to describe, mostly because I've never seen it… but here's the trailer:
---
"The Abominable Dr. Phibes" (1971)
I wanted the villain Eddie Izzard plays, Johann Tannhäuser, to have a baroque lair. I imagined him using the same decorator as Vincent Price's outrageous serial killer Dr. Anton Phibes, a disfigured genius. Long before Don Draper, Phibes was the best of the mad men with campaigns all about terror. The art direction in this flick remains a marvel. I'm pleased "Bullet in the Face" also possesses great visual style.
---
"Tannhauser" (1843)
My inspiration for the character of Tannhäuser was the fabled knight and poet of the same name. According to legend Tannhäuser found Venusberg, the subterranean home of Venus, and stayed there a long time to worship the goddess. That sounded like a case of agoraphobia to me, which Eddie Izzard's bad guy suffers from. I'm also a fan of opera and incorporated that into the story. Opera tends to mirror relationships as it always features men and women bellowing at each other.