Alan Spencer takes us behind the scenes of Bullet in the Face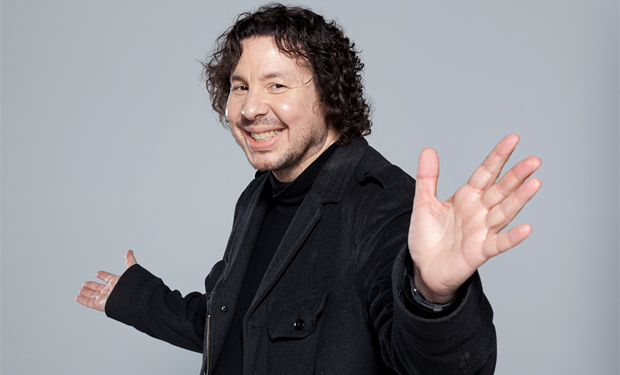 Posted by Melissa Locker on
Gunter Vogler is a sociopath. And that's exactly why Alan Spencer loves him. You'll love him too, when Spencer's new show Bullet in the Face runs on IFC from August 16th -17th at 10/9c, in a two night event sure to curl your toes, raise your eyebrows, and tickle your funny bone all at the same time. In this clip, Spencer takes us behind-the-scenes of Bullet in the Face and introduces us to Vogler, the star of the show, whose career as a criminal whose path takes an unexpected turn when law enforcement captures him and turns him into a cop. Armed with a new identity and a badge, Gunter proves more dangerous as a lawman than he ever was as your unfriendly neighborhood sociopath. We also talk to Spencer about his long and storied career in Hollywood, his inspirations for Vogler, and Eddie Izzard and Eric Roberts competing crime lords, and so much more. Want more Spencer? Spend an evening with him in LA! Get the details here.
Watch this clip to meet Alan Spencer and be sure to tune in to IFC on August 16th and 17th for the most viciously funny show around:
video player loading
.
.
.
Want the latest news from IFC!? Like them on Facebook and follow them on Twitter@IFCtv and use the hashtag #cbbtv.
The Bullet in the Face two-night event kicks off on IFC on August 16th at 10/9c