Wes Anderson lands Johnny Depp for "The Grand Budapest Hotel"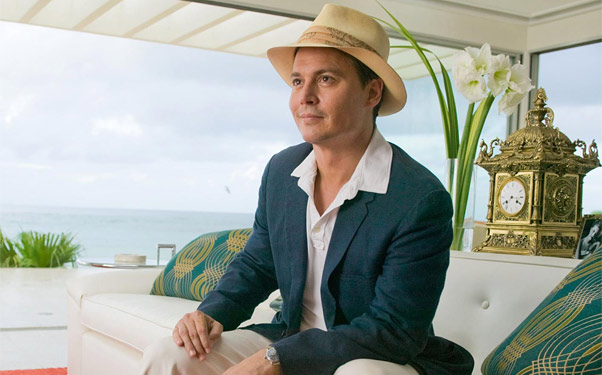 Posted by Terri Schwartz on
If you thought "Moonrise Kingdom" had an awesome cast, just wait until you hear about "The Grand Budapest Hotel."
Wes Anderson's upcoming project has put together his most impressive slate of film actors to date. In fact, they were announced before its title was. But now Johnny Depp is officially locked down for the movie (he'll likely film this once he's done with "Lone Ranger") and Scott Rudin will be reprising his relationship with Anderson on the project, Deadline reports.
Still yet to be confirmed for roles in the movie are Bill Murray, Edward Norton, Jude Law, Jeff Goldblum, Adrien Brody, Willem Dafoe and Angela Lansbury. Many of those actors are ones we're familiar with seeing in Anderson projects, but it's exciting that newcomers like Jude Law, Willem Dafoe and Angela Lansbury are interested in coming on board.
Anderson's "Moonrise Kingdom" is close to grossing $40 million this summer, which is impressive based on its limited release. Depp is trying something new by teaming with Anderson, so we hope that the director plays with his tried-and-true formula as well in "The Grand Budapest Hotel." "Moonrise Kingdom" was a joy, but also was his most Wes Anderson-y movie yet. Maybe it's time to shake things up a bit. We'll be happy either way.
In a recent interview with /Film, Anderson teased that "The Grand Budapest Hotel" at least won't be family friendly. He said (as we now know from the title) the movie will be set in Europe and will have a role for Owen Wilson.
"I have a script that I've just finished and that one I would say does not really follow that vein. I don't think it's… I would say it's not very family friendly," he said with a laugh. "I would say I did go from a movie that's, at least theoretically, meant to be made for an audience of children, which was 'Fantastic Mr. Fox,' to a movie that is about children whoever the audience is meant to be. So there's at least some continuity between those two."
Do you think that Anderson and Depp will be a good pairing? Tell us in the comments section below or on Facebook and Twitter.