Paul Dano says he's "not a great guy" in "Twelve Years a Slave"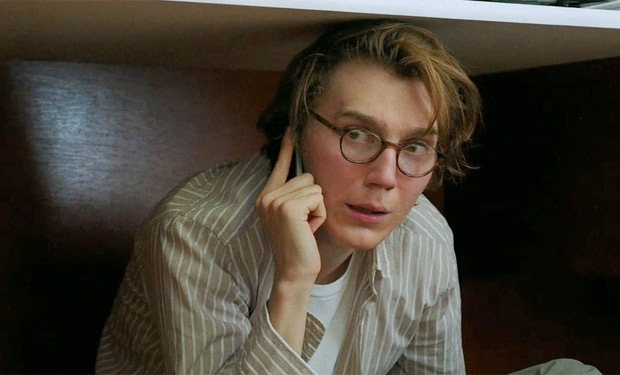 Posted by IFC on
By Jennifer Vineyard
Don't get too used to the romantic Paul Dano (who can be seen along with his real life girlfriend, Zoe Kazan, in the new film, "Ruby Sparks"). A violent Paul Dano is on the way, courtesy of the next film he's shooting this summer, "Twelve Years a Slave."
"The main character, played by Chiwetel Ejiofor, is a slave who gets passed around to different owners, and I'm one of the ones he comes into contact with on his journey," Dano told IFC. "And I'm not a great guy."
The film, which will be directed by Steve McQueen ("Shame"), is based on the account of Solomon Northup, who was a free man kidnapped and forced into slavery. The film also stars Brad Pitt, Michael Fassbender, Benedict Cumberbatch, Paul Giamatti, and Michael Kenneth Williams. "It's such a good story, and it's going to be an interesting film," Dano said. "And Steve is really passionate. His heart is in the right place. It's an ambitious film, and he's going at it strong."
Dano will play John Tibeats, who bought Northup in 1842 from a previous master (to be played by Cumberbatch). Tibeats, who owned a plantation near New Orleans, was a stern taskmaster, and put Solomon to work at carpentry. On one occasion, upset about the size of a nail that was being used, he attempted to whip Solomon, but the slave managed to push his master over, grab the whip from him, and whip him instead. For that offense, he was nearly lynched, and before he was saved by the overseer, was left bound with a noose and rope, unable to move for a whole day. On another occasion, upset with the level Solomon was planing down a sweep, Tibeats attacked Solomon with an axe, and the slave again bested his master, but barely escaped with his life.
"If you were a white man working on a farm in that time period with slaves, you were probably the boss of them, and it probably was not good for them," Dano said by way of understatement.
To prepare for the part, the actor is immersing himself in historical research, reading recollections of other slaves and owners, "just to fill out any gaps or your imagination, so you can feel comfortable in that world," he said, "and to figure out the other facets who that person is." Dano also plans to work on his accent, and discuss the part further with McQueen.
"That's my jumping off point," Dano said. "I'm excited to go do that, and I'm going to do the best job that I can with all of that."
What are your thoughts on "Twelve Years a Slave" so far? Tell us in the comments section below or on Facebook and Twitter.