Tony Shalhoub, Sam Claflin eyed for "Catching Fire"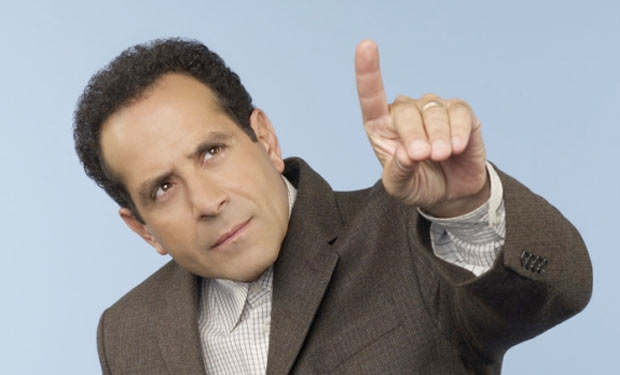 Posted by Terri Schwartz on
Little did we know how right we were yesterday when we speculated that Lionsgate would be casting some pretty high-profile stars as the new tributes in "Catching Fire." The studio has already got Amanda Plummer and Jena Malone locked down for parts, but the latest batch of casting announcements is even bigger.
Variety is reporting that Tony Shalhoub and Sam Claflin are the frontrunners for two new "Catching Fire" characters, Beetee and Finnick. Both are major characters in the story that end up being allies of leading lady Katniss Everdeen.
Considering the fact that Lionsgate went small with the tributes that they cast in "The Hunger Games," it's interesting to see just what talent they've drawn in for its sequel. Granted, some of these actors will have roles that last into the next two films as well, but they're still secondary parts.
Shalhoub hasn't had a major film role since "Monk" went off the air in 2009, but it will be interesting to see him play second fiddle to Jennifer Lawrence. His Beetee — nicknamed "Volts" for his prowess with electricity and inventions — manages to use the materials distributed in the Quarter Quell, "Catching Fire's" special edition Hunger Games, to help protect Katniss and their other allies from their competitors.
Zap2It originally broke the news about Claflin's potential addition as Finnick, a role that has garnered the most interest from fans since the casting process began. Finnick's relationship with Katniss develops significantly over the course of the next three films, and he has become a fan-favorite character.
Also originally listed by Variety as up for a part was Melissa Leo, though that casting rumor was soon shot down. She would have played Mags, a former mentor of Finnick who Katniss has a close connection with, so at least we know Lionsgate is close to making a casting decision on that part.
"Catching Fire" is due in theaters on November 22, 2013.
Do you think that Shalhoub and Claflin are good picks for "Catching Fire"? Tell us in the comments section below or on Facebook and Twitter!