"Thor 2" casting call and filming location tease "The Dark World"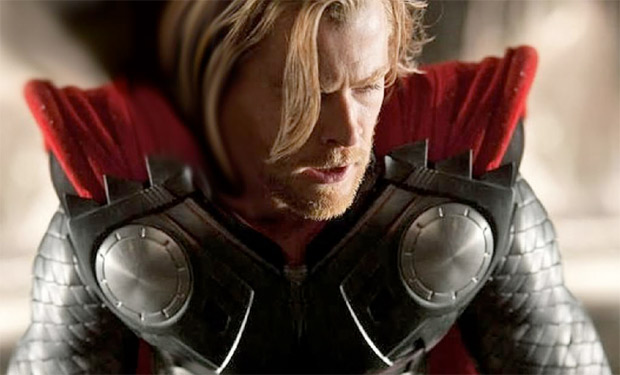 Posted by Terri Schwartz on
With "Iron Man 3" filming in North Carolina and "Thor: The Dark World" gearing up to begin production in London, the Marvel Cinematic Universe: Phase Two is officially underway.
We don't know much about the upcoming "Thor" sequel, but we can glean some important information from the recent casting call and filming location that have been posted in London. ComicBookMovie.com found a call for extras that was put out in May that no one realized was for "Thor 2." It's looking for a very distinct group of people who may end up playing the villainous army Thor will face in the forthcoming Marvel film.
The casting call is looking for interested men and women of any ethnicity who live around London and have military experience, are "extreme looking" and are heavily tattooed. Their ages can range from age 16 to age 50. The casting directors are also looking for girls with "hot bodies" who will be "comfortable wearing bikini or skimpy costume on set."
Couple that with Bleeding Cool's recent scoop that filming for "Thor 2" will take place in underground tunnels in London and we have a good idea of who the villains in this film will be. The website assumed that this shooting location means "somebody, or something, is staying underground, out of the light," which points to the Dark Elves of Svartalfheim being the evil baddies in "Thor 2." Considering its subtitle is "The Dark World," people have been speculating that Thor will face off against Malekith, the Dark Elves' leader, ever since Marvel announced the full title at Comic-Con.
Directed by "Game of Thrones" helmer Alan Taylor, "Thor 2″ stars Chris Hemsworth, Tom Hiddleston, Anthony Hopkins, Natalie Portman and Idris Elba. It is slated to hit theaters on November 8, 2013.
Would you like to see Thor facing Dark Elves in this new movie? Tell us in the comments section below or on Facebook and Twitter.