Edgar Wright's "The World's End" has been greenlit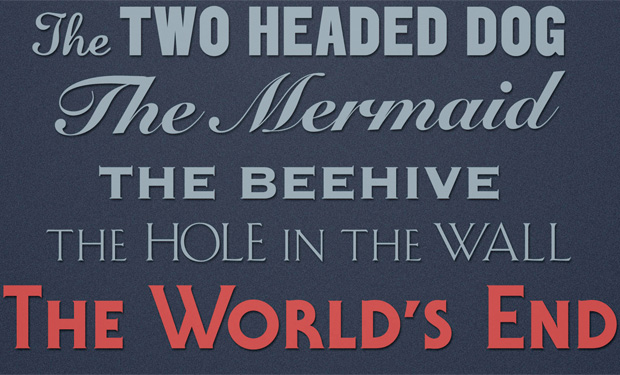 Posted by Vincent Genovese on
"Shaun of the Dead" and "Hot Fuzz" fans, rejoice! Director Edgar Wright's next comedy outing has officially been greenlit by Universal Pictures.
Deadline reports that Wright will be teaming up with Simon Pegg (who co-wrote the script along with Wright) and Nick Frost for "The World's End"—a film that centers on five friends who attempted the world's largest pub crawl in their youth. Twenty years later, the drinking buddies try to relive their former glory by recreating that very same crawl. This is the third film in the trio's movie trilogy, which includes the horror-comedy "Shaun of the Dead" and action-comedy "Hot Fuzz."
"The World's End" gets its title from a legendary pub the friends must reach during their booze-filled adventure. But this isn't just a film about drunken revelry; the logline that Deadline posted hints that the film's title can be taken quite literally, too. Here's a portion: "As they attempt to reconcile the past and present, they realize the real struggle is for the future, not just theirs but humankind's. Reaching The World's End is the least of their worries."
"The World's End" will begin shooting in the U.K. this October. You can find the film's teaser poster below.
Are you looking forward to "The World's End"? Tell us in the comments section below or on Facebook and Twitter.'