"The Wolverine" reportedly offers villain role to Jessica Biel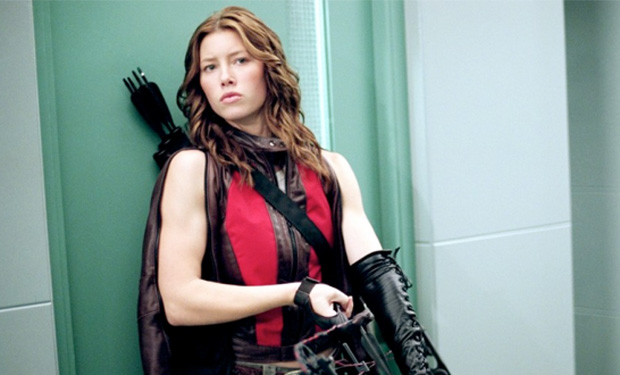 Posted by Terri Schwartz on
"The Wolverine" just got an unexpected villain in the form of Jessica Biel.
Twitch is reporting that the "Total Recall" star has been offered the role of Viper in the upcoming continuation of Wolverine's big screen adventures. The character is best known for blackmailing Logan into marrying her as a part of a scheme created by the criminal organization Hydra, but it's believed that she might have had some romantic feelings for the X-men mixed in with all her evil machinations.
This will be a departure from Biel's role in "Total Recall," where she seemingly plays the film's one good female character. The actress has been relatively absent from the Hollywood scene in recent years (maybe she's spent too much time getting engaged to Justin Timberlake) but it's nice to see her tackling a type of role she doesn't typically do. It seems like there might be more Hydra villains in the mix than just her, though Viper will still probably be one of the main baddies.
Biel is just the latest star to be added to the project in the past week. Tao Okamoto will play Wolverine's Japanese love interest Mariko and Will Yun Lee will play the Silver Samurai. Also cast are Hiroyuki Sanada, Hal Yamanouchi and Rila Fukushima.
"The Wolverine" will hit theaters on July 26, 2013.
What do you think of casting Biel as a villain? Tell us in the comments section below or on Facebook and Twitter!