First poster for Paul Thomas Anderson's "The Master" revealed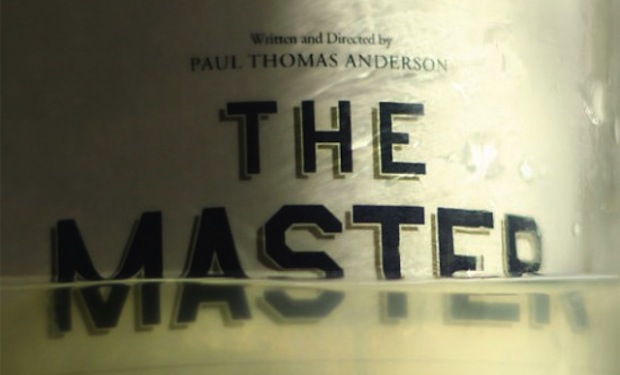 Posted by Terri Schwartz on
When you're a director as acclaimed and established as Paul Thomas Anderson, you don't need the marketing campaign for your movie to make sense. In fact, the more you puzzle us, the more you have us intrigued.
The teaser trailers released thus far for "The Master" have only added more mystery to the equation. And now we have an even more cryptic — and absolutely stunning — new poster that seems to show a wine bottle submerged in water. Maybe it has something to do with the film's water setting? We'll speculate for as long as we want, but we probably won't know the poster's greater significance until "The Master" comes out in October.
"The Master" tells the story of a man known as "the Master" (Philip Seymour Hoffman) who creates a set of religious beliefs along the lines of Scientology or Mormonism and watches as it catches on in America. Joaquin Phoenix plays a soldier who has trouble settling into his life until he meets the Master, and then finds his sense of purpose and becomes the man's right-hand man. All is well until he begins questioning his decision to do so. It's believed that "The Master" tells a fictionalized version of the creation of Scientology.
Also starring Laura Dern, Jesse Plemons and Rami Malek, "The Master" is set to hit theaters in limited release on October 12.
Thanks to The Huffington Post, a full version of the poster can be seen below.
What do you think of this new poster? Are you looking forward to seeing this movie? Tell us in the comments section below or on Facebook and Twitter.