"The Master" moves up release date to September 14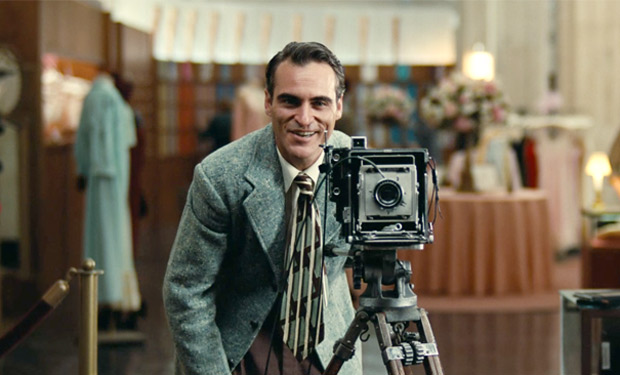 Posted by Terri Schwartz on
We won't have to wait much longer to meet "The Master."
Though the Philip Seymour Hoffman-starring film was due to be released in October, the Weinstein company has announced through Variety that "The Master" will open in limited release on September 14 before expanding to a full release the following week. That's great news to everyone everywhere, because the Paul Thomas Anderson film looks to be one of the best movies of the year.
As a result, Andrew Dominik's "Killing Them Softly" has been bumped back to "The Master's" vacated release date, October 19. Dominik's follow-up to "The Assassination of Jesse James" premiered at Cannes to a positive response, and will likely have a solid run in the awards season as well. The critics circles responsible for those events seem to be having a love affair with Brad Pitt nowadays, and for good reason.
"The Master" tells the story of a man known as "the Master" (Philip Seymour Hoffman) who creates a set of religious beliefs along the lines of Scientology or Mormonism and watches as it catches on in America. Joaquin Phoenix plays a soldier who has trouble settling into his life until he meets the Master, and then finds his sense of purpose and becomes his right-hand man. All is well until he begins questioning his decision to do so. It's believed that "The Master" tells a fictionalized version of the creation of Scientology. It also stars Joaquin Phoenix, Amy Adams, Laura Dern, Jesse Plemons and Rami Malek.
Are you excited that "The Master" has moved up a month? Tell us in the comments section below or on Facebook and Twitter.