Call-In Commentary: Watch "The Imposter" trailer with director Bart Layton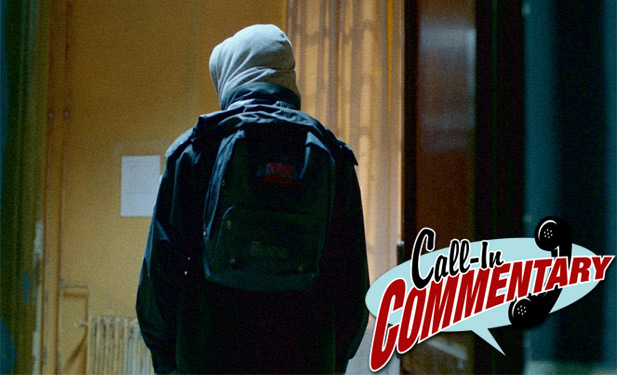 Posted by Brian Jacks on
In "The Imposter," director Bart Layton recounts one of the strangest true-crime tales in recent memory. In 1994, a 13-year-old Texan named Nicholas Barclay disappeared. Nearly four years later, he was reported found in Spain, where he professed to have been kidnapped and tortured by a group of mysterious captors. He bore many of the same distinguishing marks and memories of Nicholas, but suspicion soon settled around him. His personality was different, facial features like skin and eyes were darker, and he even bore an accent. But if he wasn't Nicholas…then who was he?
Layton tells the story through a variety of methods, including interviews with the participants in the story, along with dramatic recreation of key moments. The result is being hailed as one of the best films of the year, which is why we're thrilled that the director agreed to record a Call-In Commentary for us, where filmmakers provide narration to their movie trailers. In the video below, Layton takes you through the story and answers some of the biggest questions, such as whether the interviews were real. So take a gander below. "The Imposter" opens in limited release today.
video player loading
.
.
.
MORE CALL-IN COMMENTARIES:
– Watch the "Seeking a Friend for the End of the World" trailer with writer-director Lorene Scafaria
– Watch the "Dark Horse" trailer with writer-director Todd Solondz
– Watch the "Snow White and the Huntsman" trailer with director Rupert Sanders
– Watch the "Bernie" trailer with writer-director Richard Linklater
– Watch "The Cabin in the Woods" trailer with star Fran Kranz
– Watch "The Moth Diaries" trailer with writer-director Mary Herron
View more Call-In Commentaries…
Will you be checking out "The Imposter"? Let us know in the comments below, or on Facebook or Twitter.