"The Dark Knight Rises" shooter charged with 24 counts of first-degree murder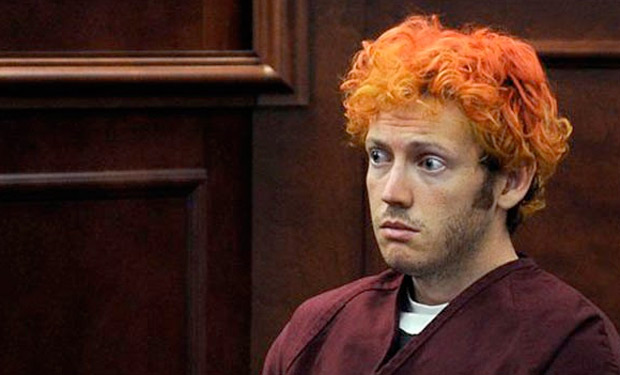 Posted by Terri Schwartz on
A week and a half after the massacre during a midnight screening of "The Dark Knight Rises" in Aurora, Colorado, shooter James Holmes has been charged with 24 counts of first-degree murder and 116 counts of attempted murder, court documents reveal.
Twelve people were killed as a result of Holmes' shooting rampage in the wee hours of July 20. NBC News reports that the murder charges against Holmes include one count of first degree murder after deliberation as well as one count of first degree murder for "extreme indifference to the value of human life."
The same goes for the 58 people he injured. Holmes, 24, was charged with one count of attempted murder after deliberation and one count of attempted murder with extreme indifference for each person, Denver Post reporter John Ingold tweeted from the court room.
Holmes was also charged for the explosive devices he used as booby traps in his apartment. Police were able to evacuate his apartment complex and disarm the traps after Holmes admitted to wiring his apartment with explosives following his arrest. His final charge was for committing a crime of violence.
A few days ago, Holmes claimed amnesia as his defense and told his Colorado jailers that he didn't know why he was imprisoned. Now that he's been charged, Holmes' only line of defense is pleading insanity, though law in Colorado dictates that defendants can only use that if they can't differentiate right from wrong.
"Care should be taken not to confuse such mental disease or defect with moral obliquity, mental depravity, or passion growing out of anger, revenge, hatred, or other motives, and kindred evil conditions," the Associated Press quotes from the law.
Stay tuned to IFC.com for more developments in this ongoing story.
Share your responses to this development in the comments section below or on Facebook and Twitter.