"The Dark Knight Rises" clip reveals more about Selina Kyle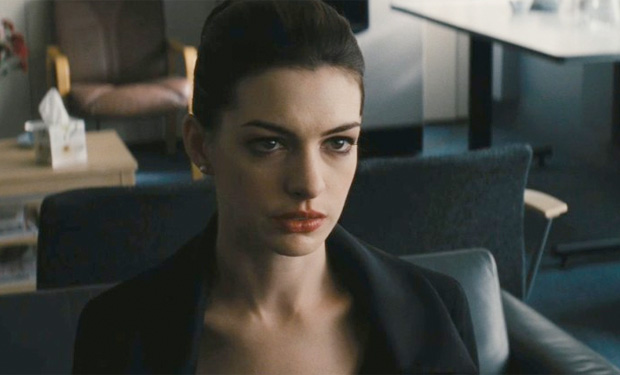 Posted by Vincent Genovese on
The onslaught of "The Dark Knight Rises" clips continues. With only seven days until the film's release, it's to be expected that we'd be seeing a lot of the caped crusader. Thankfully, we've been treated to a lot more footage than we hoped.
During Anne Hathaway's visit to "The Late Show with David Letterman" last night, the actress unveiled a particularly juicy clip. The scene pits Joseph Gordon Levitt's character John Blake against Hathaway's Selina Kyle, as Officer Blake questions Selina about her past, the fate of Bruce Wayne and her connection with Bane.
"What do you know about [Bane]?" asks Blake. Selina responds: "You should be as afraid of him as I am." Chilling stuff.
Thankfully, the clip doesn't give too much away. Selina's motives are still a mystery, as is Officer Blake's overall role in the film. Check it out below.
Will you be seeing "The Dark Knight Rises" on July 20? Tell us in the comments section below or on Facebook and Twitter.