"The Dark Knight Rises" clip introduces Joseph Gordon-Levitt's John Blake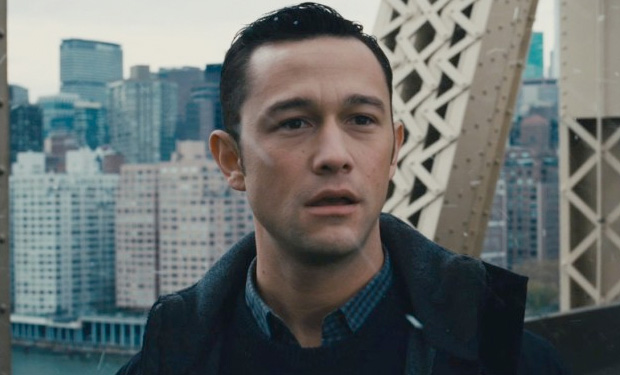 Posted by Terri Schwartz on
We want to know more about Joseph Gordon-Levitt's "The Dark Knight Rises" character John Blake, and it seems like Gary Oldman's Commissioner Gordon does too. In a new clip for the movie, Gordon asks Blake what he's after in the Gotham police department, and his answer might be telling for the character's storyline.
"It's about the night — this night, eight years ago — the night Dent died. The last confirmed sighting of the Batman," he responded. "He murders those people, takes down two S.W.A.T. teams, breaks Dent's neck and then just vanishes? … Don't you want to know who he was?"
Of course, we all know Gordon does know a think or two about the caped crusader, but apparently his curiosity isn't begging him to know more. "I know exactly who he was," Blake said. "He was the Batman."
We have a gut feeling that Blake's questioning will get the best of him. But considering most speculators are pegging Blake's character to pick up the cape and cowl if (and likely when) Bruce Wayne's Batman dies at the end of the movie, it would make sense that he would want to know everything he could about the masked vigilante. Even if we're totally off with our assumptions, it does look like Gordon-Levitt's role in the movie will serve a greater purpose than we originally thought it would.
Directed by Christopher Nolan, "The Dark Knight Rises" also stars Christian Bale, Michael Caine, Anne Hathaway, Marion Cotillard, Joseph Gordon-Levitt and Morgan Freeman. It's coming to theaters and IMAX on July 20.