"The Dark Knight Rises" is heavily influenced by Charles Dickens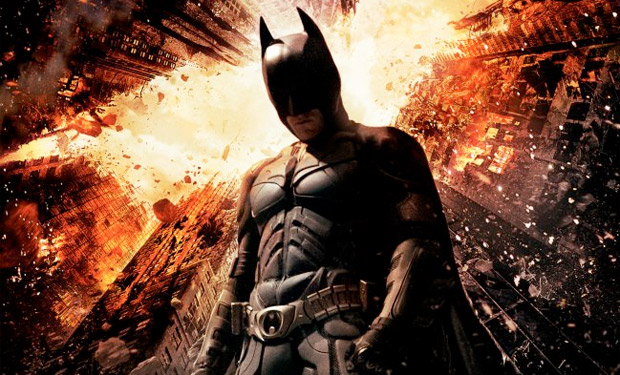 Posted by Terri Schwartz on
If you'd been thinking that the Occupy Wall Street protests and other issues going on in the United States initially influenced all of the social and political strife that's featured in "The Dark Knight Rises," you'd be wrong. Instead, screenwriters Jonathan and Christopher Nolan drew their inspiration from a certain classic work of literature.
In a new interview with ComingSoon.net, the Nolan brothers admitted that much of "The Dark Knight Rises" was influenced by Charles Dickens' "A Tale of Two Cities." Jonathan felt that the dark, harrowing times presented in that novel were a mandatory setting for their final Batman film.
"Chris and David started developing the story in 2008 right after the second film came out. Before the recession. Before Occupy Wall Street or any of that. Rather than being influenced by that, I was looking to old good books and good movies," Jonathan explained. "What I always felt like we needed to do in a third film was, for lack of a better term, go there."
He continued, "All of these films have threatened to turn Gotham inside out and to collapse it on itself. None of them have actually achieved that until this film. 'A Tale of Two Cities' was, to me, one of the most harrowing portrait of a relatable, recognizable civilization that completely folded to pieces with the terrors in Paris in France in that period. It's hard to imagine that things can go that badly wrong."
What that resulted in was a 400-page first draft of "The Dark Knight Rises's" screenplay that Jonathan presented to his brother, writer/director/producer Christopher Nolan. It turns out that Nolan wasn't as up on his Dickens as he thought he was when he started reading the script.
"I read the script and was a little baffled by a few things and realized that I'd never read 'A Tale of Two Cities,'" Nolan said. "It was just one of those things that I thought I had done. Then I got it, read it and absolutely loved it and got completely what he was talking about… When I did my draft on the script, it was all about 'A Tale of Two Cities'."
It will be interesting to see just how close the comparisons actually are when "The Dark Knight Rises" hits theaters on July 20.
Do you think that Dickens is a good fit for Nolan's Batman universe? Tell us in the comments section below or on Facebook and Twitter.