The "Bourne" franchise to continue with Jeremy Renner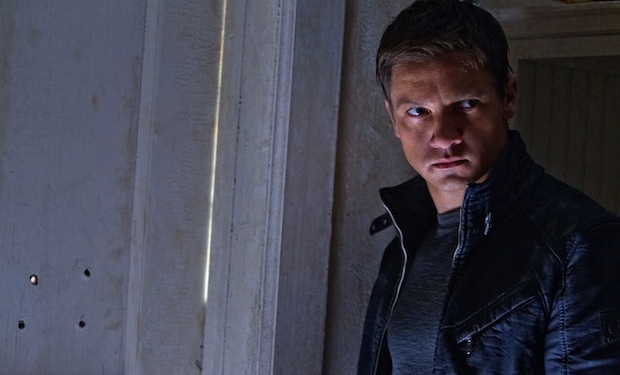 Posted by Terri Schwartz on
With "The Bourne Legacy" hitting theaters in less than a month, there's been some debate about whether the franchise will stick with star Jeremy Renner from here on out or return to former leading man Matt Damon. We've heard plenty of rumors in recent weeks about Damon and Renner teaming up as Jason Bourne and Aaron Cross in a future "Bourne" movie, but producer Frank Marshall has now set the record straight to say that the series won't be going back to Damon any time soon.
"We're gonna follow Jeremy's character," Marshall said in a recent interview with ComingSoon.net. "Everything else is wide open. That's the great thing about this now. The table is set to go any direction we want to. But we will, I'm sure, follow Jeremy and see what happens. Jeremy and Rachel [Weisz]."
Renner must be thrilled to hear that, though he played dumb when ComingSoon broached the question with him during the same junket.
"I'm excited that the architects and the creators behind this whole thing have cleverly left it wide open for fans like myself to wonder what's going to go on next," he hedged.
Marshall was singing a different tune when Empire caught up with him last month to talk about the franchise.
"You see there are several different [programs] in the movie with different skill sets. All possibilities are open. My dream is that in the next one we see Matt and Jeremy team up," he said.
Damon was repeatedly asked about returning to "Bourne" while he was promoting Neill Blomkamp's "Elysium" at Comic-Con, and ultimately said that if the script was right he would return for a movie in the series.
"I really want to do another one and I think Paul Greengrass does too," he told ComingSoon. "But I think it's the same question we've had after each one. If we really feel we can do it and that it will deserve to live with the other three that we did. If we can make one where we go into it feeling it can be even better than those, and it ends up being in that same ballpark, then we should do it. But If we can't, then we really should leave it alone."
But even he knew Universal Pictures and director Tony Gilroy likely wouldn't stray from Renner's path in "The Bourne Legacy" if that film does well.
"I think the movie will be really good," Damon told E! Online. "Tony [Gilroy] is really smart, he's a really good writer and a really good director and I'm sure he made a good movie. The question will be if they can franchise that movie, because if they can, then they'll be done with me. They'll just keep making those."
"The Bourne Legacy" is due in theaters on August 10.
Are you disappointed Damon likely won't return to "Bourne" any time soon? Tell us in the comments section below or on Facebook and Twitter.