Marc Webb's return for "The Amazing Spider-Man 2" uncertain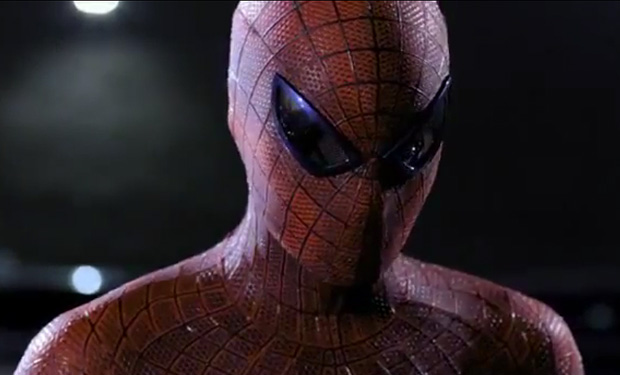 Posted by Terri Schwartz on
"The Amazing Spider-Man" ended up being one of the biggest comic book movies of the summer, so it's no surprise that Sony would want director Marc Webb back for its planned sequel or that he would also want to return. But there's one big bump in that plan: he has agreed to make a movie for Fox Searchlight.
The Los Angeles Times brought this dilemma to light, though neither Sony nor Fox Searchlight would release a comment about it. Long story short, Webb was on the hook to make another film for Searchlight after the studio made "(500) Days of Summer." When Sony tapped him to make "The Amazing Spider-Man," Fox Searchlight allowed him some leeway with his commitment to them, but the LA Times doubts that they'd be willing to do it again.
Considering Sony already has screenwriters at work on "The Amazing Spider-Man 2," the studio likely wouldn't want to wait several years for Webb to be freed up and make the sequel. The LA Times reports that Searchlight is considering letting Webb work on the film as long as he agrees to a two-picture commitment to them. That's a lot of time to work on two films, and would likely mean that Webb couldn't work on a third "Spider-Man" if Sony chooses to greenlight it.
Hopefully Sony, Fox Searchlight and Webb will be able to come to an agreement on this, because Webb's stamp is all over "The Amazing Spider-Man." We'd love to see what he would do in a sequel, which would hopefully explore the mystery of Peter Parker's parents.
Meanwhile, Crave Online has talked to J.K. Simmons, another "Spider-Man" regular (albeit from the Sam Raimi films), to ask see if he'd be interesting in joining the rebooted "Spider-Man" universe. It turns out that he actually would be.
"Oh, I'm open to anything. Obviously that was enormous fun playing that character. A big part of the fun was doing it with Sam and with Tobey. Like I said I literally have not seen the movie. I don't even know tonally how different it may or may not be. I'm a fan of the actors, the director and everything else. Yeah, I'm always open," he said.
"The Amazing Spider-Man 2" is due in theaters on May 2, 2014.
Would you want to see "The Amazing Spider-Man 2" if it wasn't directed by Webb? Tell us in the comments section below or on Facebook and Twitter.