The 10 best comedy muggers, from Jim Carrey to Kristen Wiig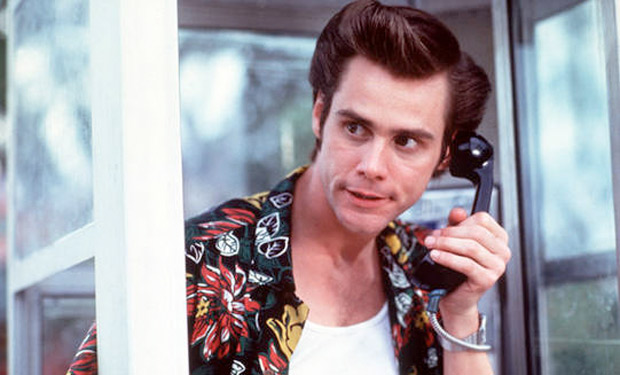 Posted by Andy Hunsaker on
6. Bea Arthur
She's not one for silly faces, but oh god, Beatrice Arthur could kill you with a glare so acidic she didn't even have to deliver the ice burn you knew was coming as soon as she flashed it. From "Maude" to "The Golden Girls" and beyond, her reputation for acerbic sarcasm was so prominent that often all it took was a cut to her deadpan look to get you laughing before she even spoke. We knew she was reacting to her circumstances the same way we would, but she was always quicker on the draw with a one-liner than we ever could. You can see some of that in this montage:
---
7. Rodney Dangerfield
Some guys have a face for comedy. Rodney Dangerfield was that guy. Taking his name from an old character of Jack Benny's (another guy who was pretty good with a deadpan look), he didn't hit it big until he was in his 40s, and the older he got, the wilder those eyes of his became. Rodney almost seemed to exist in a state of perpetual mugging, bristling at every instance of abuse heaped on him by the world that never gave him any respect. He may have often been in rough shape, but he always managed to be all right in time for the show.
---
8. Amy Sedaris
"Strangers With Candy" introduced most of us to her amazing contorting face, as she managed to hold the distended default look of train-wreck high school dropout Jerri Blank for the entire length of the series. So convincing was it that it was a relief to see her outside of that messed up character and realize that she wasn't so unfortunate to actually look like that in real life. She just likes being over the top, and that's the way we like her. You never really know what her face is going to do next.
---
9. Charlie Callas
This guy was a madman who knocked Jerry Lewis off his chair laughing on "The Merv Griffin Show," and just had to be put into Lewis' next film, "The Big Mouth." Known for his zany sounds than went so well with his goofy faces, Callas would take a pretty standard old joke and throw in so much insanity that it didn't matter what punchline was coming, if it came at all – the point was watching this weirdo do his signature schtick about a couple of oddball hunters with more tics than you could shake a stick at. Ob-HONK. Ob-HONK. Ob-agoayyy – thweet! THUMP! Observe!
---
10. Kristen Wiig
She recently ended her much-ballyhooed seven year run on "Saturday Night Live," and that was chock full of scenery-eating characters seemingly built on funny faces, like Gilly, Penelope, and the weird Lawrence Welk girl, as well as her ace impressions of quirky-faced folk like Drew Barrymore, Suze Orman and the nothing-but-mugging Kathie Lee Gifford. It marks pretty much the first time that a woman was the biggest star on that venerable show, and she earned it by being game for absolutely anything. She's so good at melting into these strange roles that it's almost hard to take her seriously playing a relatively normal person, like in "Bridesmaids," because you're always waiting for her to slip into some weird sketch-comedy twitch/hook. That'll come with time, no doubt.
---
Who do you think has the greatest comedic face? Tell us in the comments below or on Facebook and Twitter.