"Taken 2" international trailer shows Maggie Grace taking charge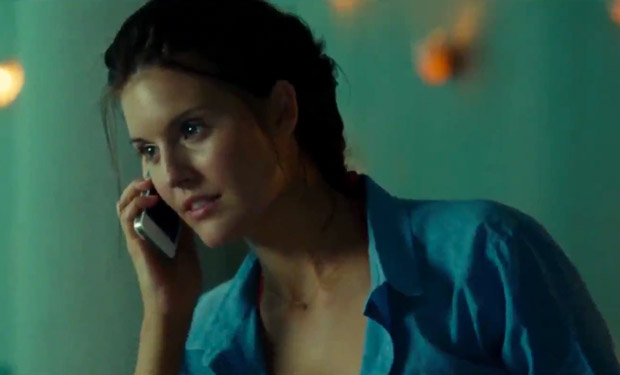 Posted by Terri Schwartz on
The new international trailer for "Taken 2" has plenty of badass action scenes, but the one that has us most intrigued features a very unlikely actress: Maggie Grace.
Let's take you the far distant time of 2008, when Grace played the daughter of Liam Neeson's Bryan Mills who gets kidnapped almost immediately after arriving in Europe for the first time. Even after she has her virginity sold to the highest bidder but is then saved by her dad, Grace's Kim seems to quickly rebound psychologically by the end of the film. And for good reason, because she turns into a badass this time around.
"Taken 2" spins the previous movie's premise on its head by having Neeson and his onscreen wife Famke Janssen be kidnapped by the parents of the Albanian criminals that he killed in "Taken." It's up to Kim to rescue her parents, and based on what we've seen in this trailer, she has what it takes.
Neeson recently discussed the plot shake-up in a new interview. It turns out that Bryan was actually over in Istanbul for work, not pleasure, which is something that isn't made especially clear in this trailer.
"I've taken a job over in Istanbul looking after a sheik who is there, and afterward I discover that my wife's going through a very bad time with her new husband," he explained. "So I suggest she and my daughter come over for a few days and hang out with me in this amazing city. And then… [Laughs] all this shit happens, of course."
"Taken 2" hits theaters October 5.
What do you think of "Taken 2" so far? Tell us in the comments section below or on Facebook and Twitter.